Bove: JP Morgan Likely 'Dead Money' as U.S. Pursues 'Vendetta'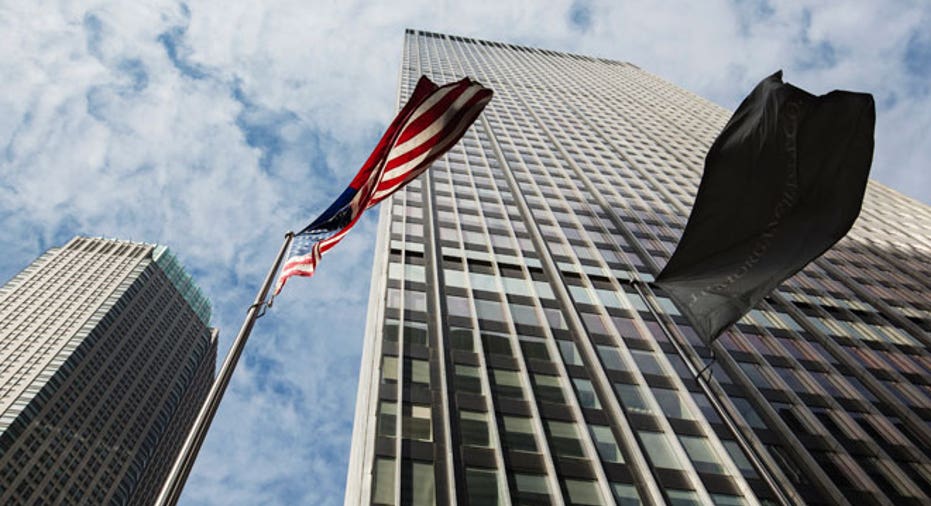 Citing a "government vendetta" against JP Morgan Chase (NYSE:JPM), banking analyst Dick Bove removed his "buy" rating on the largest U.S. bank on Monday amid fears that increased regulatory obstacles will squeeze its bottom line.
"I do not believe that investors will flock to the stock as the company continues to be pummeled weekly. The issue is likely to be dead money near term," Bove wrote in a note to clients.
Bove, currently vice president of equity research at Rafferty Capital Markets, cut JP Morgan to "hold" from "buy" and trimmed his price target on the stock to $57 from $60.
The downgrade and critical comments about U.S. regulators comes as JP Morgan grapples with legal problems on countless fronts, including reports last week that the Justice Department is investigating whether the lender manipulated domestic energy markets.
Over the weekend The Wall Street Journal reported JP Morgan is preparing to scale back its dealings with international banks due to the regulatory uncertainty. The company has decided not to take on any new business with foreign correspondent banks and won't accept any new clients, the paper said.
"Once the United States government made the decision to attack this company with everything in its power, it was evident that customers of this company would pull away," Bove wrote.
Bove said he sees three "clear risks" to JP Morgan's bottom line "as a consequence of the government vendetta:" lower investment-banking fees, slower payment systems profits and rising legal bills.
The analyst also told FOX Business he sees a minimum of $2 billion per quarter in litigation fees for the next three years or so and reiterated he believes the U.S. wants to break the company up.
With that in mind, Bove cut his 2013 EPS estimate for JP Morgan to $5.95 from $6.27, 2014 estimate to $6.19 from $6.60 and 2015 target to $6.72 from $7.19.
"It is quite likely that the company will also have to expend a great deal of time attempting to convince its customers that their relationship with the bank will be unchanged," Bove wrote.
"This will be done in an atmosphere of 'McCarthyism' as the government pushes against the organization and the press follows up on the attacks."
In addition to the possible DOJ probe, JP Morgan's hiring practices in China are reportedly being probed by U.S. authorities amid questions about whether or not the bank hired the children of powerful Chinese officials to help win business there.
Earlier this month the U.S. filed criminal charges against a pair of JP Morgan traders for their role in the "London Whale" trading debacle.
Also, last month JP Morgan agreed to pay a record $410 million to settle charges with the Federal Energy Regulatory Commission over alleged electricity-market manipulation.
Despite some criticism of JP Morgan CEO Jamie Dimon's risk management performance amid the recent scandals, Bove is sticking by the powerful Wall Street executive.
"I strongly believe in the credibility of this bank's management and that it will prevail in most of the actions against it," he wrote.
Shares of New York-based J.P. Morgan slipped 0.11% to $52.26 Monday morning.
FOX Business' Julie VerHage contributed to this report.