Bounce Back: McDonald's November Sales Surpass Estimates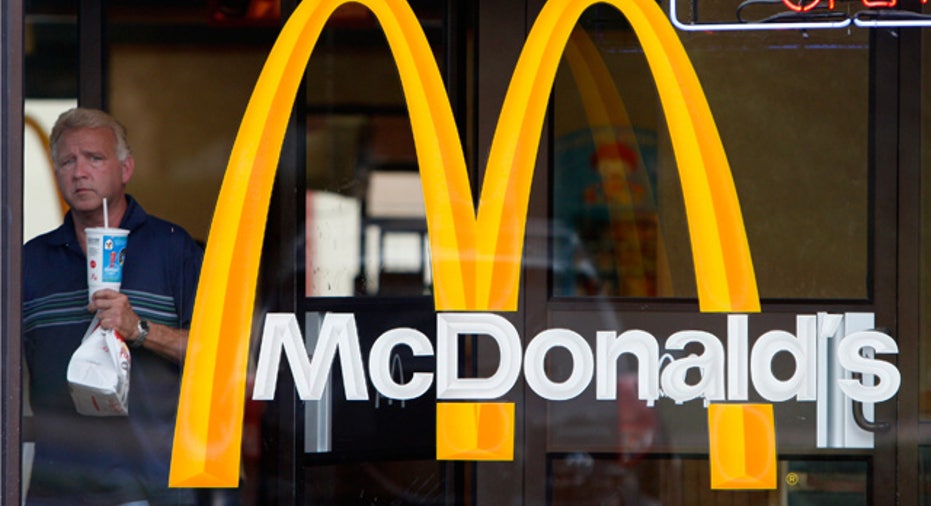 After a rare contraction in October sales, McDonald's (NYSE:MCD) easily beat expectations on Monday with a 2.4% jump in November same-store sales despite the lackluster global economy.
Shares of the world's largest hamburger chain rallied more than 2% on the news, eating into their 2012 slump.
McDonald's said its comparable sales grew by 2.4% in November, blowing past forecasts from analysts for a rise of just 0.17%.
In the face of concerns about the fiscal cliff, same-store sales rose 2.5% in the U.S., thanks to the popularity of its breakfast menu and premium options like the cheddar bacon onion sandwiches.
By comparison, McDonald's said its comparable sales grew just 1.4% in struggling Europe amid disappointing sales in Germany.
Same-store sales were up only 0.6% in the company's Asia/Pacific, Middle East and Africa division, which was hurt by "weakness" in Japan.
The rebound in sales comes after McDonald's suffered a 1.8% tumble in October same-store sales, the company's first contraction in monthly sales since March 2003.
"We are strengthening our focus on the global priorities that are most impactful to our customers -- optimizing our menu, modernizing the customer experience and broadening accessibility to our Brand to move our business forward amid today's broad-based economic and competitive challenges," CEO Don Thompson said in a statement. "I am confident that these strategies and the actions we are taking will solidify our foundation and deliver long-term profitable growth in the future."
Wall Street applauded the progress, driving shares of Oak Brook, Ill.-based McDonald's 1.99% higher to $90.24 in premarket trading. The stock closed out last week down about 11% on the year.