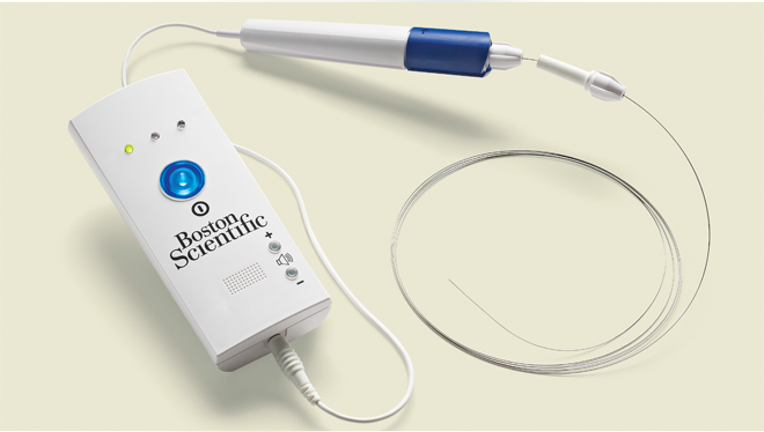 Boston Scientific Corp reported a better-than-expected adjusted profit in the first quarter, helped by higher sales of its heart catheters and pain-relieving devices, and raised its adjusted earnings forecast for the full year.
The company's net earnings rose to $133 million, or 10 cents per share, in the quarter ended March 31, compared with a loss of $354 million, or 26 cents per share, a year earlier when it took goodwill impairment, resutructuring and other charges of$578 million.
Excluding items, the company earned 20 cents per share, above the average analyst estimate of 18 cents, according to Thomson Reuters I/B/E/S.
Revenue rose about 1 percent to $1.77 billion, slightly lower than analysts' expectations of $1.80 billion.
Sales in Boston Scientific's heart rhythm management business, which also includes implantable defibrillators and pacemakers, rose about 2 percent to $524 million.
Sales of Boston Scientific's neuromodulation devices, which manage chronic pain, rose 23 percent to $109 million.
The company raised its full-year adjusted earnings forecast to 77-82 cents per share from 75-80 cents.
The company maintained its full-year earnings forecast of $7.3-$7.5 billion.
Boston Scientific said it expects adjusted earnings of 18-20 cents in the second quarter, on sales of $1.84-$1.89 billion.