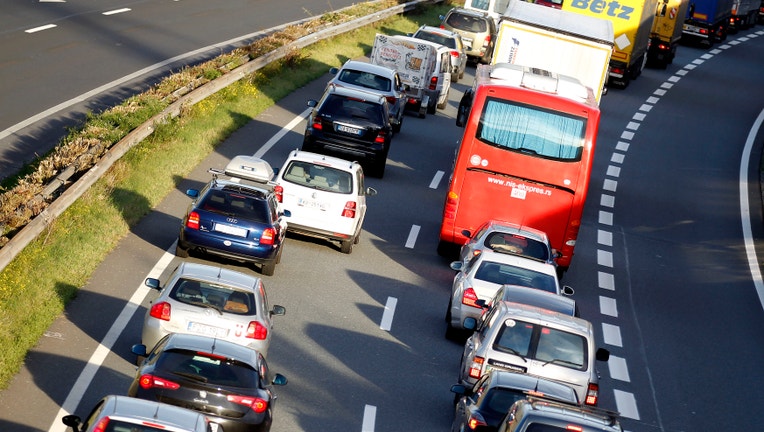 Many baby boomers face a dilemma as their parents age: Mom and dad's driving skills are slipping but it's a challenge discussing ways to keep them safe while protecting their independence.
That's the thrust of a new survey released this week by Liberty Mutual Insurance. The insurer polled 1,000 boomers and found that more than half (55 percent) worry about their parents' driving, but only 23 percent have talked with them about it. And 29 percent say they're "likely to avoid the conversation entirely," according to the report.
The survey also showed that 59 percent are more concerned about a parent's diminishing skills than the possibility of a family member driving under the influence (43 percent). Further, only 38 percent believe their parents would be open to discussing potential problems behind the wheel.
"If people take away one lesson from this study, it is to have this conversation with your loved ones - and have it soon," David Melton, Liberty Mutual's managing director of global safety, said in a press statement.
What are the biggest worries for boomers? The report lists them as:
Poor eyesight: 47 percent
Drives too slow: 38 percent
Poor hearing: 30 percent
Drives distracted: 25 percent
Why is talking about it so hard? Many respondents predicted these reactions from parents:
They'll be angry or hurt: 46 percent
They'll say it is too hard to find other transportation: 31 percent
They'll be even more determined to continue driving: 22 percent
The report notes that the number of people aged 65 and older is expected to jump from 47 million in 2015 to 72 million by 2030, meaning more senior drivers will be on the roads.
How to help your aging parent drive safely
Do you cherish your independence and want to keep it? Well, so do mature motorists, no matter how old they are. Be sure to keep that in mind when talking about ways to help them make their highway lives safer. The Automobile Association of America (AAA) and the American Occupational Therapists Association (AOTA) have other suggestions:
Conduct regular driving assessments. Every six months or so, ask the senior to take you for a drive so you can note any changes.
Schedule regular medical check-ups and eye exams. A complete exam can reveal physical conditions that affect driving. Qualified medical personnel can check an older driver's decision-making skills, reaction time, muscle strength and joint flexibility.
Encourage regular exercise. A doctor can suggest a tailored workout routine to maintain overall health and well-being.
Think about and discuss the gradual adjustments. Sometimes a few simple steps -- limiting driving to certain times of day, avoiding night driving or adding an extra-wide rear view mirror -- can help prolong a senior's time behind the wheel.
Identify alternative modes of transportation. This should occur well before a senior's driving becomes questionable.
One way to hone driving skills -- and to snag an auto insurance discount anywhere from 2 to 15 percent -- is for mature motorists to take state-approved driver safety classes. Thirty-five states mandate the discounts, according to AARP. You can check with your state's department of insurance website or your agent to find out if your state is among those that require insurers to give a discount to senior drivers who take a safety class.
The original article can be found at Insurance.com:Boomers in a pickle as parents' driving skills sour