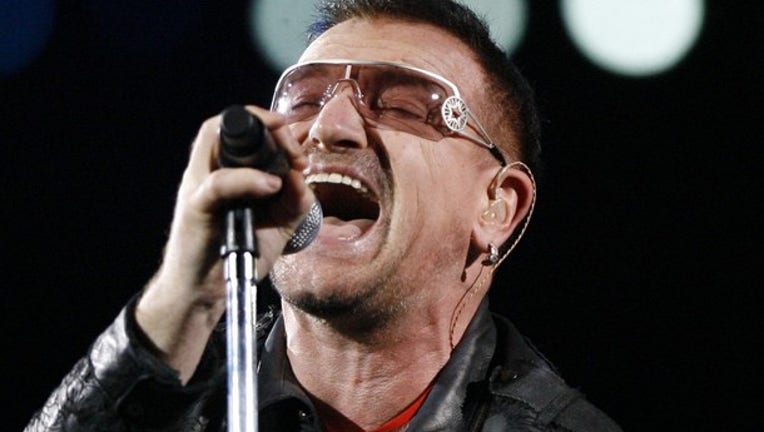 Two years after being dubbed the "worst investor" in America by a financial blog, Bono continues to reverse the reputation with tech buys.
The lead singer of U2 and bandmate The Edge have recently become investors in cloud storage company Dropbox, the company disclosed Monday on Twitter.
Financial terms were not disclosed.
"Thanks for the support and look forward to great things!" Dropbox said on the social network, along with a picture of the two with some Dropbox employees.
Their investment seems to be looped into a $250 million round announced by the company in October, which includes big-name investors Goldman Sachs (NYSE:GS), Benchmark Capital, Sequoia Capital and Accel Partners, among others.
The singer seems to have found a bit of Irish luck over the last year that has started to make up for some poor investment decisions last decade.
Bono, who is also known for his activism in Africa, was criticized in 2010 for a series of poor investments attached to Elevation Partners, where he is currently a board member. His investment in Broadway's Spider-Man musical, which is based off the popular Irish band's music, also turned south after a series of accidents.
But last August, his investment in Facebook, a stake he acquired in November 2009 and held through Elevation, quadrupled to nearly $1 billion from just $210 million.
Elevation, named after one of U2's songs, was founded in 2004 by former Apple (NASDAQ:AAPL) chief financial officer Fred Anderson and Silver Lake Partners co-founder Roger McNamee. Bono joined in 2004.
The Dropbox investment is especially notable because it appears to be the first time the singer has been publicly named as an individual investor in a company.
Dropbox, a service that allows people to upload and store files free of charge, has grown substantially since it launched in 2007. It recently bought data-sharing startup Cove, which employs Akhil Wable, one of the architects of Facebook's search system.
Over the last few weeks, the company has been quietly rolling out a major redesign of the Dropbox web site that makes it easier to view pictures, videos and documents. The company has successfully integrated across a wide range of platforms, including PCs, Macs and all mobile devices.
This isn't Bono and The Edge's first business venture together. The two have refurbished and now own The Clarence Hotel in Dublin, which made a profit in 2010 after three straight years of losses.