BofA's new premium rewards card comes with a twist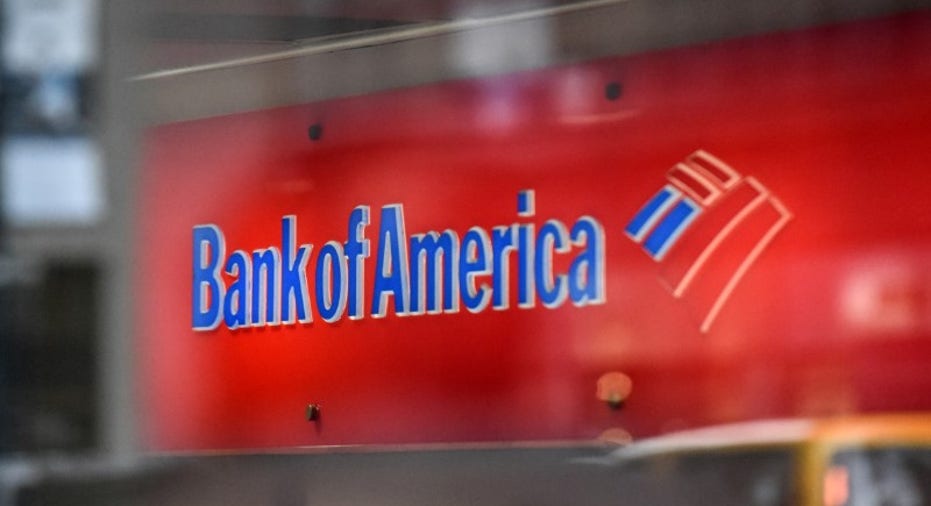 Bank of America Corp. (NYSE:BAC) is preparing to join the premium rewards card fray, planning a new twist on hot products like the Sapphire Reserve card from J.P. Morgan Chase & Co (NYSE:JPM).
Over the past year, rewards cards such as Sapphire Reserve and American Express Co.'s (NYSE:AXP) Platinum card have become much sought-after among millennials and big spenders. Cardholders can rack up more rewards with these cards, which they can use to cover travel and other expenses. The cards' popularity has prompted new entrants and ever-higher rewards -- and caused some concern among issuers, who fear an overheated market.
Ticker
Security
Last
Change
Change %
BAC
BANK OF AMERICA CORP.
32.32
+0.24
+0.75%
JPM
JPMORGAN CHASE & CO.
117.32
+3.40
+2.98%
AXP
AMERICAN EXPRESS CO.
146.21
+4.62
+3.27%
V
VISA INC.
205.47
+8.76
+4.45%
MC
MOELIS & CO.
39.92
+1.01
+2.61%
Bank of America is the last of the four largest U.S. credit-card issuers to enter the premium rewards card market. Rolling out in September, its Bank of America Premium Rewards credit card will have a $95 annual fee, said Jason Gaughan, a card product executive at the bank. That is well below fees of $450 for Sapphire Reserve or $550 for AmEx's Platinum card.
Bank of America's card will distribute two points to cardholders for every dollar they spend on travel and dining and 1.5 points per dollar spent on everything else, without caps on the number of points users can earn. In this, it is similar to more mass-market cards from J.P. Morgan and Citigroup Inc.
But Bank of America cardholders who have at least $20,000 at the bank in checking, savings or investment accounts will earn more.
Customers who have between $20,000 and less than $50,000 at the bank will receive 2.5 points per dollar spent on travel and dining and 1.875 points on everything else. Those with between $50,000 and less than $100,000 will earn 3 points and 2.25 points, respectively.
At its most generous, the card offers 3.5 points per dollar spent on travel and dining to cardholders with at least $100,000 at the bank and about 2.6 points per dollar spent on all other purchases. Customers must enroll in the bank's Preferred Rewards program to benefit.
The Premium Rewards card will also offer a sign-up bonus of 50,000 points to cardholders who spend $3,000 in the first three months from account opening -- one of the lowest spending thresholds among premium cards.
Bank of America's new card is designed to compete against a range of cards, including airline and hotel co-brand programs, said Mr. Gaughan.
Even so, questions are arising over how profitable some of these premium cards are. J.P. Morgan lowered its initial 100,000-point sign-up bonus offer earlier this year and is pushing for about $200 million in new cost cuts in the unit that oversees the card.
Among concerns in the card industry are so-called gamers, cardholders who sign up for the lucrative rewards offered early on but then stop using their cards when they redeem those rewards. Many issuers need to retain cardholders for several years or run the risk that revenue projections will fall short, said Brian Riley, director of the credit advisory service at Mercator Advisory Group Inc.
The card is an extension of the bank's Preferred Rewards program. Introduced in 2014, it offers higher interest rates for deposits and discounts on loan fees and interest rates in an attempt to get consumers to have more than one relationship with the bank. Bank of America launched the program as part of a post-financial-crisis strategy to encourage customers to do all of their saving and borrowing with the institution.
The bank said it is entering the premium card market to encourage existing customers to use its card over competitors and to bring in more deposits.
Bank of America is the second largest credit-card issuer in the U.S., with around $102 billion in outstanding balances as of the end of 2016, according to trade publication the Nilson Report. J.P. Morgan is the largest issuer, with around $142 billion in outstanding balances.
Bank of America also has a deep pool of affluent clients. Its wealth-management division is among the largest in the U.S., with around $2.6 trillion in client balances in the second quarter of 2017. The bank is also a large lender of so-called jumbo mortgages, large home loans that are mostly geared toward the wealthy.
Bank of America's card will run on the Visa (NYSE:V) network, which will offer additional perks to cardholders for certain hotel stays, such as late checkouts. This extends Visa's reach in the premium space; it is also the network for J.P. Morgan's Sapphire Reserve card.
--Rachel Louise Ensign contributed to this article.
(END) Dow Jones Newswires
August 09, 2017 05:44 ET (09:44 GMT)