BofA Inks $1.65B Mortgage Settlement with MBIA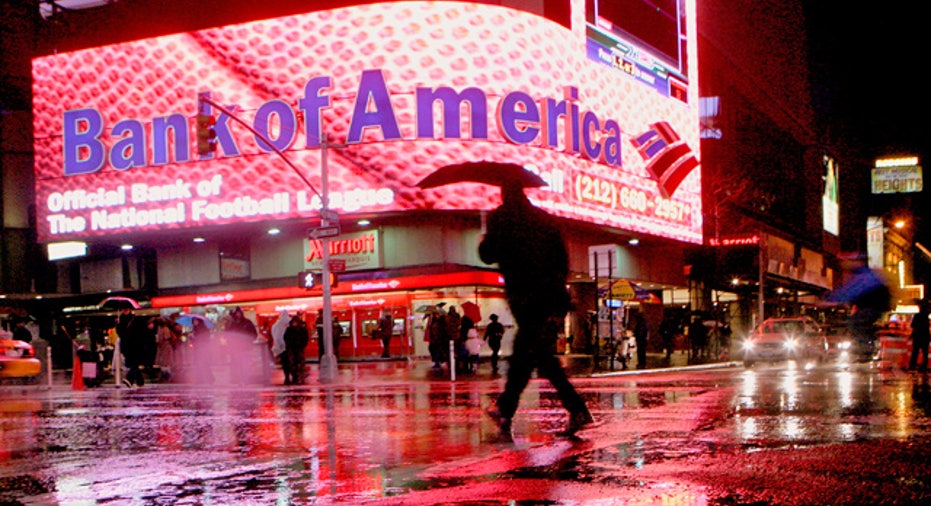 BofA will pay MBIA $1.6 billion to settle a long legal battle over mortgage putbacks. As part of the agreement the banking giant will also glean the ability to buy 4.9% of MBIA.
Wall Street applauded the breakthrough, initially reported by The Wall Street Journal, which would resolve some of MBIA's solvency problems. Shares of MBIA skyrocketed as much as 57% Monday afternoon, causing the bond insurer to trip several circuit breakers along the way up.
For BofA, the MBIA settlement would further remove some of the legal question marks hovering over the bank.
As part of the deal, BofA has agreed to pay $1.6 billion in cash to MBIA and provide the struggling company with a $500 million credit line. It will also receive warrants to buy 4.9% of the insurer at $9.59 a share that it can choose to use before May 2018.
In exchange, MBIA agreed to dismiss its mortgage putback litigation. The MBIA lawsuit had accused BofA's Countrywide division of improper lending practices that caused mortgages and other mortgage-backed securities MBIA insured to become invalid.
The deal will need to be approved by New York State Department of Financial Services, according to BofA.
The No. 2 U.S. bank said it will take a $1.6 billion charge in the first quarter, $1.3 billion of which is derived from the MBIA settlement. As a result, the bank's reported first-quarter EPS will shrink by a dime to 10 cents a share.
The deal "resolves significant exposure and expensive litigation for Bank of America, while also giving MBIA a path forward," Benjamin Lawsky, New York State's Superintendent of Financial Services, said in a statement. "This settlement is good for all sides, but most importantly, it is good for our financial markets and for our financial system."
Shares of Charlotte-based BofA soared 4.17% to $12.75 following the initial report by the Journal, and were recently up 5.2% after the news was confirmed.
MBIA surged as much as 57% to $15.45 and more recently it was up 42.93% to $14.05.