BofA Chief: 'Fiscal Cliff' Already Hitting U.S. Economy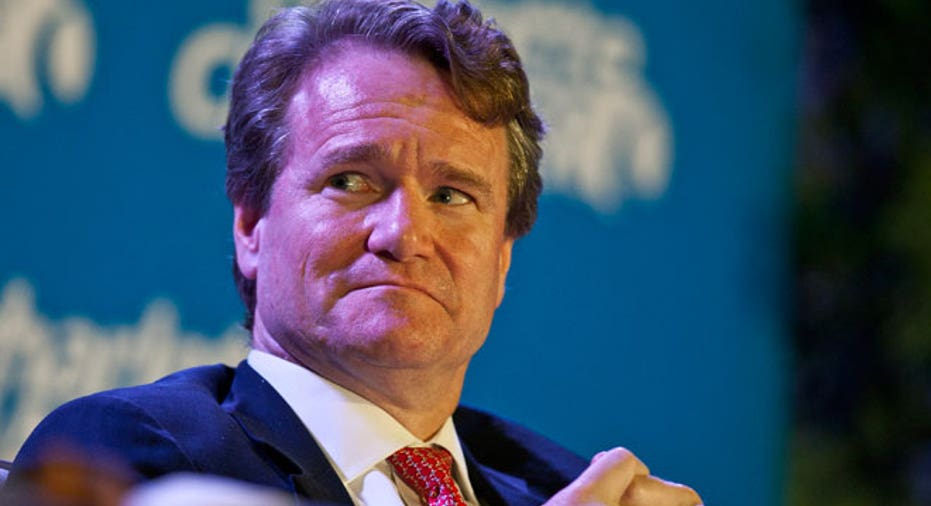 Fiscal brinkmanship in Washington is already affecting the U.S. economy as worried businesses invest less in equipment, Bank of America Corp (NYSE:BAC) Chief Executive Brian Moynihan said.
U.S. lawmakers return to the capital Tuesday with a seven-week deadline to agree on averting the so-called fiscal cliff - scheduled tax hikes and budget cuts, set to take effect in January, which threaten to tip the nation into another recession.
"That uncertainty continues to hold back the recovery," Moynihan said Tuesday at an investor conference in New York.
The bank's clients need more clarity before they make investments, he said.
Moynihan and chief executives of other major financial services companies sent a letter last month to President Barack Obama and members of Congress urging them to find a bipartisan solution.
The parties involved know a resolution is needed in the first quarter of next year, Moynihan said, adding he remained optimistic about the outcome.
Moynihan, the opening speaker at a conference hosted by his bank, spent most of his presentation highlighting his efforts to streamline Bank of America, which required two bailouts during the financial crisis.
In his nearly three years as CEO, the bank has shed more than $60 billion in non-core assets and businesses, generating more $12 billion in Tier 1 common capital.
In its continued downsizing, the bank plans to reduce its mortgage servicing portfolio to about 6 million loans, down from about 8 million now and 12 million at its peak, Moynihan said.
Bank of America has been scaling back its role in the mortgage business after incurring massive losses on its disastrous 2008 Countrywide Financial acquisition.
Servicing mortgage loans - collecting payments and assisting delinquent homeowners - has grown more expensive during the housing bust and requires more capital under new international rules.
"We continue to look at transactions," Moynihan said. "We have been selling servicing in relatively sizable chunks to the market."
The bank's shares were up 0.4 percent at $9.43 in morning trading.
(Editing by Bernadette Baum)