Boeing's $14 billion Singapore Air order does not fill 777, 787 gap: CEO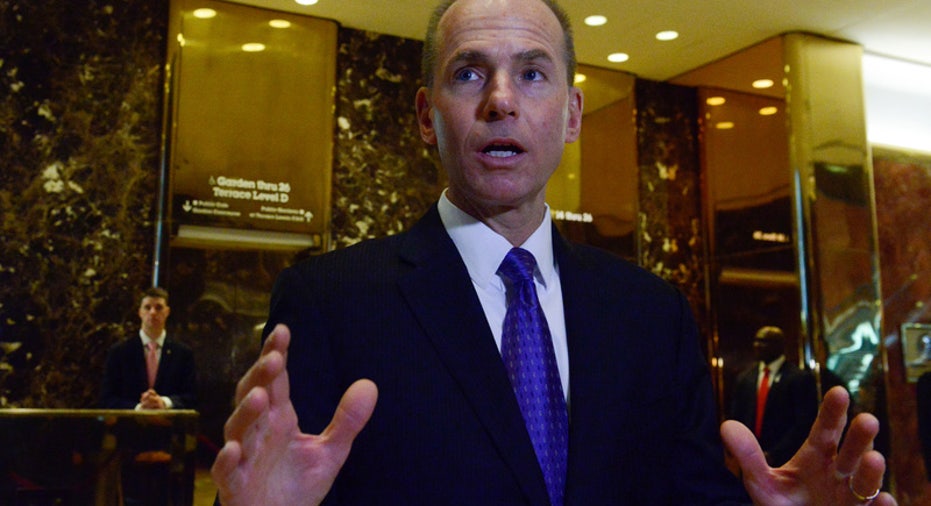 Boeing Co must sell more 777 and 787 jetliners to keep production plans on track, despite a $13.8 billion order that landed earlier on Thursday, its chief executive said.
The order from high-profile customer Singapore Airlines is a strong endorsement of both planes, and could lift sales in a sluggish market if other carriers follow Singapore Air's lead, analysts said.
But the win over rival Airbus did not lessen two big risks Boeing faces, Chief Executive Officer Dennis Muilenburg said on Thursday at a conference in New York hosted by Cowen and Co.
Sales of Boeing's highly profitable 777s have slowed so much that Boeing is cutting production 40 percent this year to cope as it begins switching to the successor 777X model that Singapore Airlines ordered.
"When I take a look at risk areas, filling out the 777 bridge is the area that we're focused on," Muilenburg said, referring to the production spanning the two models.
Boeing also must sell more 787s so it can proceed with plans to lift output to 14 planes a month from 12 in the next few years, Muilenburg said.
That increase has looked iffy and some investors have worried Boeing would abandon it. Muilenburg said Boeing still plans to lift 787 output and currently does not envision a scenario that would require cutting 787 output below 12 a month.
Boeing shares were up 0.4 percent at $164.42 in afternoon trading.
The Singapore Airlines order is a boost for the 787 assembly line, but it does not help with slow 777 sales, since the order is for the newer 777X model.
Muilenburg said the airplane market is still "very healthy" with passenger traffic growing 5 percent to 6 percent a year, well ahead of GDP rates.
But airlines have deferred delivery of about 2 percent of Boeing's backlog, double the figure Muilenburg cited in July, though well below historical averages.
Boeing has already cut 777 output to 7 planes a month from 8.3, and will trim it to 5 a month in August. Deliveries - which generate the bulk of airline payments - will actually fall to about 3.5 a month as Boeing builds 777X test planes in the next few years, he said.
Even with those reductions, Boeing has to sell a few more 777s to fill out production this year and has 10 percent of production unsold in 2018 and 2019. Those figures include the planned sale of 80 planes to Iran, including 15 Boeing 777s, Muilenburg said.
Muilenburg voiced confidence that the Iran sale would go through despite the potential political and bureaucratic hurdles.
"These are airplanes that support American manufacturing jobs," he said. "The economic value to the U.S. is real."
He also saw prospects for more U.S. defense sales, noting "re-emerging strength" in the defense budget. And, he said Boeing's KC-46 aerial tanker for the U.S. Air Force, which has incurred about $2.4 billion in cost overruns, is expected to begin generating positive cash flow next year.
(Reporting by Alwyn Scott; Editing by Tom Brown and Leslie Adler)