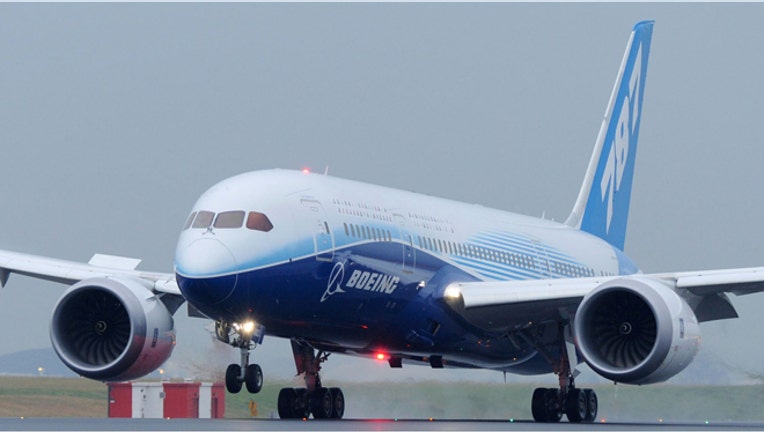 Boeing (NYSE:BA) on Wednesday recorded 17% earnings growth in the third quarter and again raised its full-year outlook amid surging demand for commercial jets.
The aerospace and defense giant booked a profit of $1.36 billion, or $1.86 a share, compared to $1.16 billion, or $1.51 a share, in the same period a year earlier. Adjusted for pension-related impacts and other items, core operating earnings jumped to $2.14 a share from $1.80.
Revenue rose 7% to $23.78 billion, beating Wall Street's consensus estimate of $23.02 billion. Core earnings also topped expectations. Analysts were looking for $1.97 a share.
Boeing has a record backlog of orders for commercial aircraft, driven by demand for more fuel efficient jets. The Chicago-based company delivered 186 airplanes during the quarter, up from 170 a year ago. Boeing's 787 Dreamliner led the way with a 35% increase in deliveries.
The commercial division's revenue advanced 15% to $16.11 billion. Operating earnings were up 11% at $1.8 billion. Boeing said its backlog totaled 5,500 jets worth $430 billion, a new record high.
Boeing's defense, space and security unit saw a 1.7% decline in revenue to $7.91 billion, although operating earnings climbed 27% to $856 million. According to Boeing, military aircraft posted better results than network and space systems.
The company said last month it will move most of its defense services and support business out of Washington state. Like other Pentagon suppliers, Boeing has sought to reduce costs to offset lower U.S. defense spending.
Boeing projected earnings of $8.10 to $8.30 a share for the full year, while analysts expect $8.27 a share. Previous guidance from Boeing called for earnings of $7.90 to $8.10 a share.
Shares were down 1% at $125.78 in recent trading.