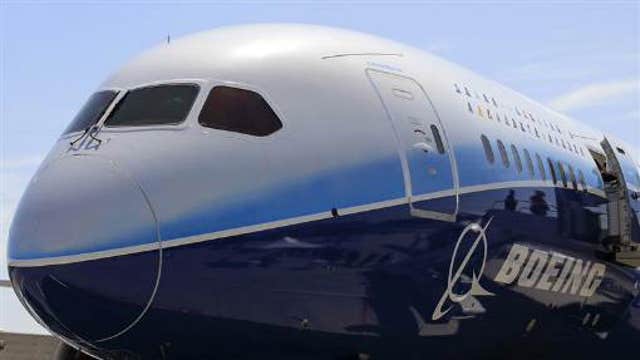 Boeing's (NYSE:LMT) profit jumped 12% in the third quarter, as the aerospace giant's commercial aircraft unit outweighed softness at its defense business.
The company also said Wednesday it raised its per-share earnings guidance to between $6.50 and $6.65, up from a previous estimate of $6.20 to $6.40. Boeing reaffirmed its outlook for revenue.
Boeing logged a profit of $1.16 billion, compared to $1.03 billion in the same period a year ago. Per-share earnings rose to $1.51 from $1.35. Core operating earnings checked in at $1.80 a share, up from $1.55 a share last year and beating Wall Street calls for $1.55 a share.
Revenue climbed 11% to $22.1 billion, while analysts expected $21.69 billion.
Operating margin ticked higher to 8.1% from 7.8%.
The Chicago-based company's commercial aircraft business continued to see its deliveries climb amid production of the 787 Dreamliner, even though the plane has suffered from battery issues and other mishaps.
In the third period, the unit recorded 15% revenue growth as deliveries rose 14% to 170 planes. Operating earnings were up 40%.
Boeing's aerospace giant expects to deliver a record 635 to 645 aircraft for the entire year.
The defense, space and security division posted a 19% decline in operating earnings and narrowed margins, although revenue was up 3%
"Despite the uncertainty of the U.S. defense market, overall our customer-focused business strategies and disciplined execution on our programs are producing the results we expect," CEO Jim McNerney said in a statement.
Shares rallied 3.3% to $126.50 in pre-market trading. The stock has already soared 62.5% since the start of the year.