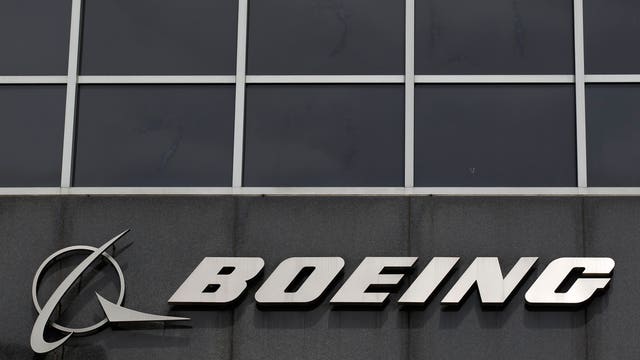 Mostly unfazed by the string of 787 headaches that have kept Boeing (NYSE:BA) in the headlines this year, the nation's largest airplane manufacturer revealed stronger-than-expected second-quarter earnings on Wednesday and raised its full-year outlook.
Shares of Boeing climbed 2% in premarket trade to an all-time high of $109.91. Despite the rollercoaster first half, its shares have risen more than 43% year-to-date.
The Chicago-based jet maker now sees adjusted earnings between $6.20 and $6.40 a share, up from $6.10 to $6.30 earlier, and revenue in the range of $83 billion to $86 billion, increased from $82 billion to $85 billion, on higher defense, space and security orders.
Analysts on average are calling for non-GAAP EPS of $6.51 on sales of $84.12 billion.
In its most recent quarter, revenue was up 9% to $21.81 billion from $20 billion a year ago, marginally ahead of the Street's view of $20.78 billion.
Boeing delivered 169 planes in the three-month period, a 13% increase from 2012, and saw revenues in its commercial airplanes division soar by 15% to $13.6 billion. Boeing CEO Jim McNerney touted the $40 billion of new orders racked up for the 787.
"We further strengthened our market-leading position in commercial airplanes ... while our defense, space and security business delivered improved margins and market share in a tough market," he said.
Boeing reported net income of $1.7 billion, or $1.41 a share, compared with a year-earlier profit of $1.5 billion, or $1.27.  Excluding one-time items, the jet maker said it earned $1.67 a share, topping average analyst estimates of $1.58 in a Thomson Reuters poll.
The company during the quarter fixed a battery problem that had its global fleet of Dreamliners grounded for several months earlier this year and resumed deliveries.
The Dreamliner faced new challenges earlier this month when an Ethiopian Airlines aircraft caught fire on a tarmac in the U.K., however investigators are honing in on an emergency beacon manufactured by Honeywell (NYSE:HON).