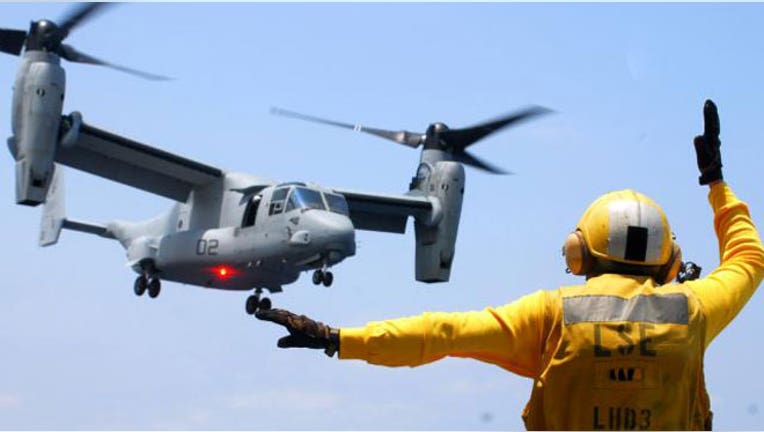 Boeing's (NYSE:BA) first-quarter earnings slipped 13%, as hefty charges related to its retirement plans for employees overshadowed stronger jet orders.
But the aircraft and defense giant beat Wall Street estimates for both the top and bottom lines and hiked its full-year earnings outlook to reflect a tax settlement. Boeing now expects core earnings of $7.15 to $7.35 a share, up from $7 to $7.20.
Shares rallied 2.4% to $130.65 in pre-market trading. Boeing is down 6.6% since the start of the year.
Boeing reported a quarterly profit of $965 million, or $1.28 a share, compared to $1.11 billion, or $1.44 a share, in the year-ago period. Excluding pension charges and other one-time items, core operating earnings climbed three cents to $1.76.
Revenue flew 8.3% higher to $20.47. Analysts projected core earnings of $1.56 a share and revenue of $20.2 billion.
Chicago-based Boeing has benefited from relatively strong demand for commercial aircraft, supplying jets to airlines looking to upgrade or expand their fleets. The jet maker also has put its 787 Dreamliner troubles behind it. In March, the Federal Aviation Administration affirmed the large jet, which was plagued with battery issues last year, meets safety standards.
In 2013, Boeing delivered a record of 648 commercial aircraft, and the company anticipates even more deliveries this year. It reiterated guidance for 2014 deliveries of 715 to 725 jets.
Chairman and CEO Jim McNerney said Boeing expects to see strong demand for fuel-efficient airplanes continue this year.
First-quarter deliveries checked in at 161 airplanes versus 137 a year earlier. Revenue generated by the company's commercial segment increased 19%, and operating earnings jumped 23%.
Weaker spending by the Pentagon weighed on Boeing's defense, space and security unit, which booked a 5.9% decline in sales. Operating earnings were down 6.5%.