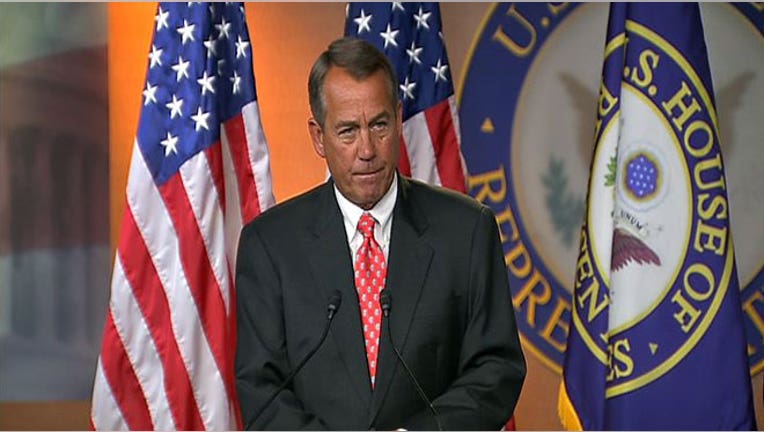 U.S. House of Representatives Speaker John Boehner on Friday said Republicans and President Barack Obama are locked in a stalemate, a month before a $600 billion "fiscal cliff" of tax hikes and spending cuts is set to kick in.
"There is a stalemate; let's not kid ourselves," said Boehner, speaking to reporters a day after Obama made a budget offer that Republicans called unacceptable.
Obama and Republicans are holding firm in their respective positions, with the biggest sticking point being whether to extend low tax rates on household income above $250,000. Boehner said Republicans still oppose raising tax rates on any income group.