Bob Marley's Son Puts His Mark on the Coffee Business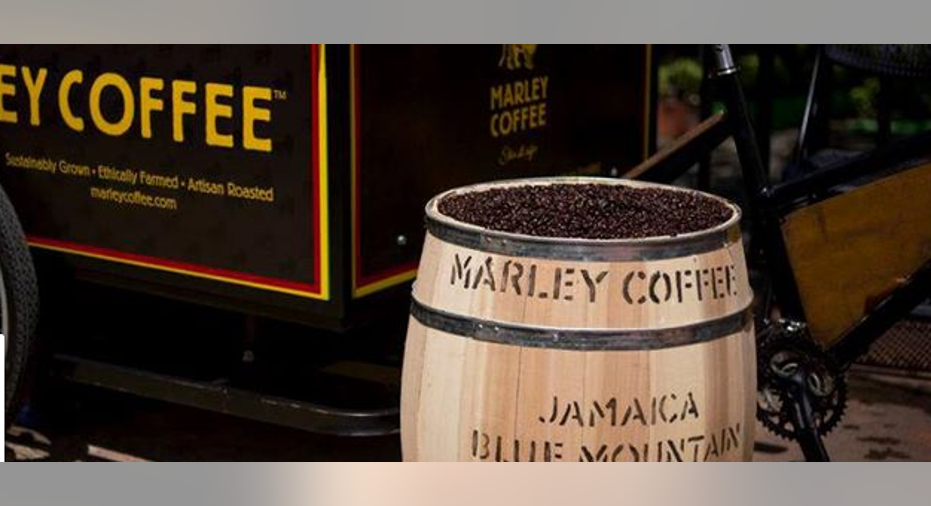 Small Business Spotlight: Marley Coffee, @MarleyCoffee
Who: Rohan Marley
What: An organic, fair-trade coffee company
When: 2010
Where: Denver, Colorado
How: Rohan Marley says Marley Coffee grew out of his desire to become something "more than just a son."
"I wanted to do something, as I've been given so much," says Marley, the son of famed reggae singer Bob Marley.
After discovering that the property he purchased in Jamaica grew blue mountain coffee, Marley fell in love with the idea of farming coffee. "It took me from about 1999 to 2010 to launch the company and take it from seed to coffee," says Marley, who also spent months living in Ethiopia learning more about the business of growing organic coffee.
In 2010, he launched Marley Coffee; today, the company sells coffee in 7,000 retail locations from countries including Indonesia and Papua New Guinea, in addition to Ethiopia and Jamaica.
Biggest challenge: Marley says gaining entry to U.S. distribution channels was the biggest challenge he faced as an entrepreneur. "People know the Marley family for music," says Marley, not for coffee, so he's been working to change that perception.
One moment in time: "I've created a vehicle that can create change, a vehicle that can become useful to a whole community," says Marley. "I hope they see that Mr. Marley is not a joker, and he's serious about what he's doing. I really brought it to life … after years of not seeing anything happening."
Best business advice: "I think that business should be a reflection of who a person truly is … I should not deal with things that aren't founded on ethical principles, because that's not who I am as a human being," says Marley.