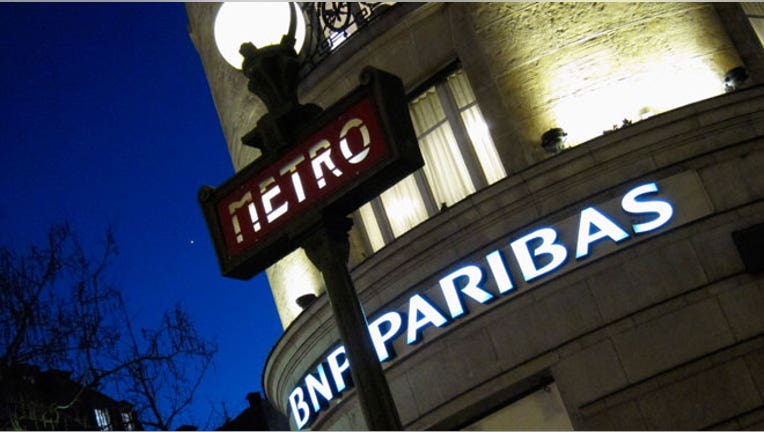 BNP Paribas plans to slash its dividend and sell billions of euros of bonds to investors next week as it nears a settlement with U.S. authorities over sanctions violations, the Wall Street Journal reported on Friday.
France's biggest listed bank was not immediately available for comment.
U.S. authorities are probing whether BNP Paribas evaded U.S. sanctions relating primarily to Sudan between 2002 and 2009, and whether it stripped out identifying information from wire transfers so they could pass through the U.S. financial system without raising red flags, sources have said.
The bank is expected to plead guilty to a federal criminal charge and pay nearly $9 billion as part of a larger settlement with multiple enforcement authorities that could be announced as early as next week, sources said earlier this week.
It is also likely to be suspended from converting foreign currencies into dollars on behalf of clients in some businesses for as long as a year, according to sources familiar with the matter, an untested and severe penalty for the French bank accused of persistently violating U.S. sanctions laws.
Analysts have predicted that the fine may hit the bank's dividend plans and regulatory ratios.
Deutsche Bank analysts on Tuesday factored in a zero dividend payout for 2014 in their forecasts for BNP, based on a $9 billion fine. That would help the French bank maintain its core equity tier one ratio close to 10 percent, perceived as a safe level on the back of an asset quality review by the European Central Bank.
The Wall Street Journal cited a person familiar with the matter saying that the bank expects to "dramatically reduce its dividend". BNP also plans to issue a multibillion-euro bond, the paper added, without giving the exact size.
The settlement between BNP and the U.S. authorities is expected to be announced on Monday, although both sides are still ironing out final details, the person told the newspaper.
Shares in BNP Paribas were 0.7 percent higher by 1222 GMT. The stock has lost close to 20 percent since it first announced a provision for the fine in mid-February.