B&N Improves Nook Color, Takes Aim at iPad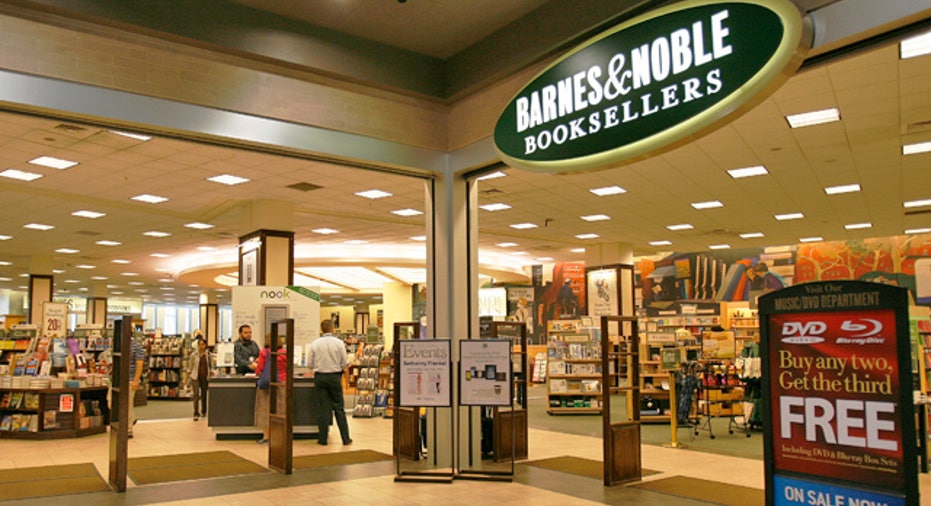 Barnes & Noble Inc introduced new features to its Nook Color e-reader designed to make the device more competitive with Apple Inc's iPad and to offer more functions that Amazon.com Inc's Kindle does not.
Barnes & Noble said in a press briefing broadcast Monday over the Internet that the updated Nook Color includes a store to buy software applications, or "apps;" lets users play games such as "Angry Birds;" and allows them to access email from their Google Inc Gmail and Yahoo Inc accounts.
It also runs on Google's Android 2.2 Froyo operating system, allowing users to watch videos on Flash 10.1. The new features address shortcomings pointed out by device reviewers when Barnes & Noble introduced the Nook Color in October.
"Consumers said they wanted tablet-like features," said Jamie Iannone, president of the bookstore chain's digital products division.
The price for the Nook Color is staying the same at $249.
The iPad, which has sold about 20 million units since its launch last year, is a tablet that has e-reader functions, and Apple operates a digital bookstore.
In contrast, Amazon's Kindle is the best selling e-reader but does not have a color touch screen and Wi-Fi Web browsing, features that are standard on tablets.
"I don't think they're responding to the iPad as much as they're trying to beat Amazon to the same punch," said Forrester Research analyst James McQuivey.
McQuivey estimates Barnes & Noble has sold 400,000 Nook Colors since the device's October launch and said the device's sales could reach 3 million units by year-end.
The black and white Nook was introduced in late 2009 and has sold about 2 million units, according McQuivey.
Barnes & Noble also introduced on Monday an ad campaign that does not include the bookstores for which it is best known but positions the Nook Color as a tablet specifically made for book enthusiasts.
Barnes & Noble runs about 720 superstores but has invested heavily in the Nook to grab more of the growing e-books market while sales of traditional paper books have been dwindling.
In February, the retailer suspended its dividend, preferring to use that money to develop the Nook. Shares have fallen 47.7 percent since then.
The update Nook Color will offer features tablet buyers expect, but does not give Barnes & Noble much of an edge, one analyst said.
"They're doing at a minimum what's necessary to stay in the race, but they're not leapfrogging anyone," said Morningstar analyst Pete Wahlstrom.
Barnes & Noble shares were down 5.2 percent in midday trading at $9.71.
(Reporting by Phil Wahba, editing by Gerald E. McCormick)