The BMW i8 is a unique car in the German automaker's lineup.
It travels as fast as 155 miles per hour and goes from 0-60 mph in about 4.2 seconds. The i8 is also a hybrid, getting the equivalent of 76 miles per gallon.
1. Interior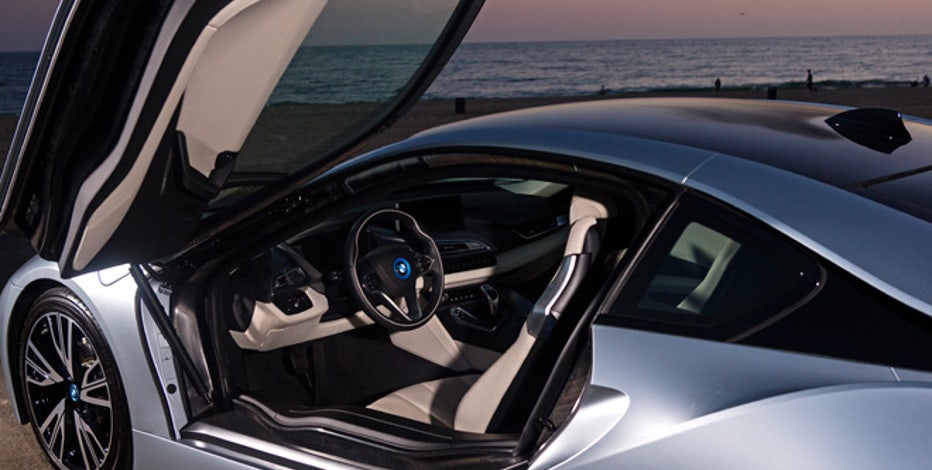 ---
Carbon-fiber-reinforced plastic lines the passenger cabin, and most of the interior uses recycled materials. The i8 is offered with leather seats and a choice of four interior trims. BMW says the interior is designed with a focus on the driver.
2. Powertrain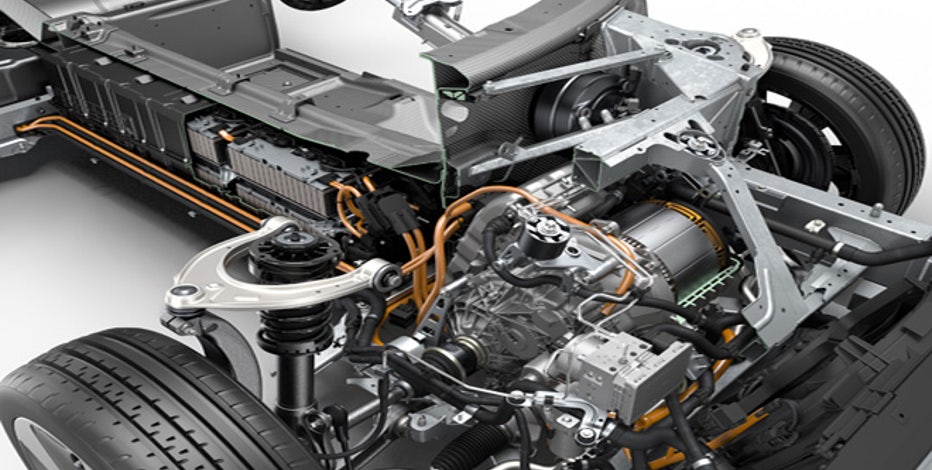 ---
The i8 is BMW's first plug-in hybrid. The car combines a three-cylinder gasoline engine and an electric motor that generates 129 horsepower. When in sport mode, the i8 uses its electric motor to boost power.
3. Gullwing Doors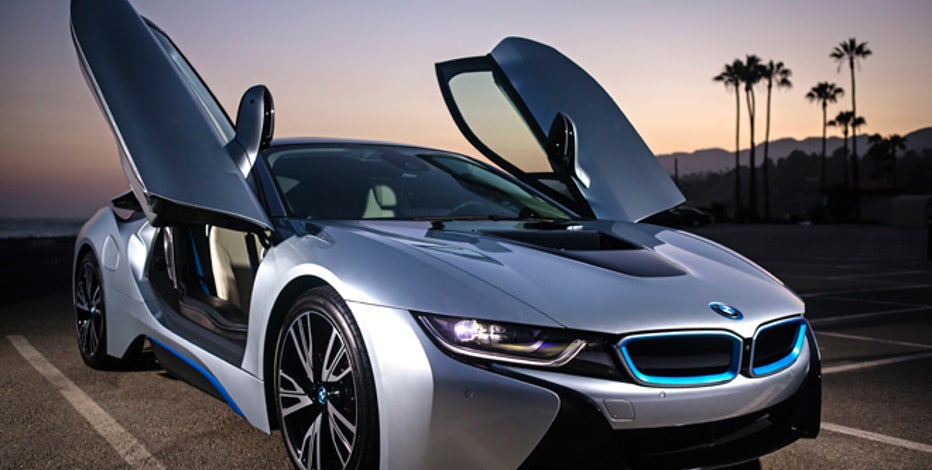 ---
One of the most recognizable features of the i8 is the gullwing doors that open upwards. The doors are constructed of carbon-fiber-reinforced plastic and aluminum. BMW says they weigh 50% less than a conventional construction.
4. Tech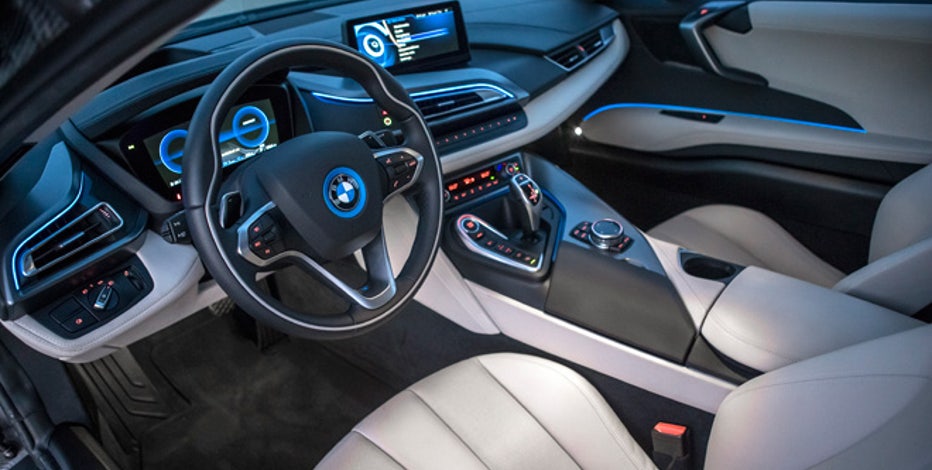 ---
Standard equipment includes a navigation system and digital instrument display. BMW also offers a variety of driver assists such as park distance control, automatic braking and a head-up display.