Blowout C-Suite Severance Highlights Growing Disparity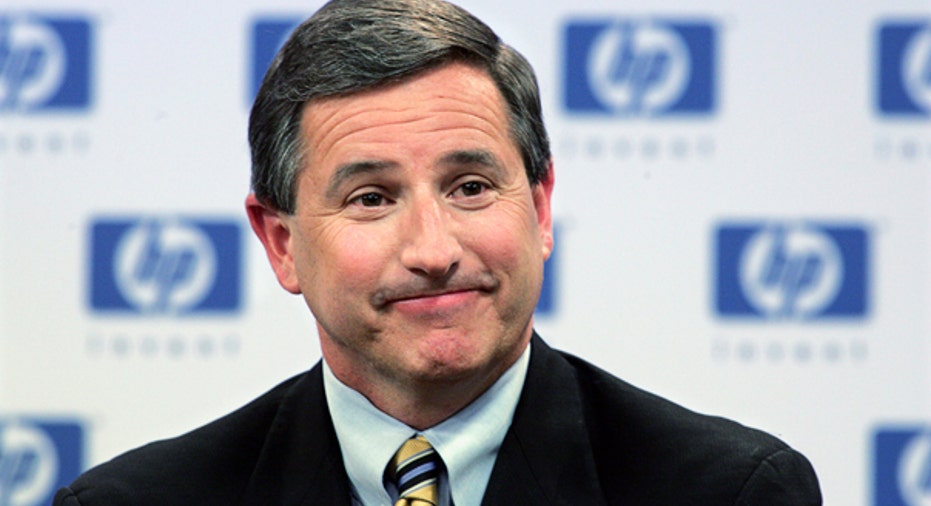 With the unemployment rate stubbornly high and the economy still suffering a hangover from the Great Recession, it's becoming harder and harder for boards to justify handing C-suite executives gigantic severance packages.
While just 13% of CEOs of Fortune 500 companies who left either by choice or involuntarily from 1993 to 2007 had a specific severance contract in place prior to their departure, 47% received some kind of bonus as they left, according to a 2010 Indiana University study.
New regulations that have provided a window into how executives are paid have emblazoned the call for reform and put pressure on boards of directors to better manage exorbitant pay packages.
However, change will be very slow, if it comes at all, experts say.
"Generally speaking boards continue to do a poor job in managing executive pay packages," said Broc Romanek, editor at the TheCorporateCounsel.net and CompensationStandards.net. "The fact they'd continue to give out a high level of severance pay at a time when companies are struggling really proves that more reform is necessary."
Critics say Hewlett-Packard (NYSE:HPQ) has been one of the biggest offenders. The computer maker awarded ex-CEO Mark Hurd, who was fired amid a sexual harassment scandal in August 2010, a severance package valued at $40 million. His replacement, Leo Apotheker, was fired just 12 months later with $13 million in severance despite the company's tumbling stock price.
"Severance for almost all CEOs is unnecessary."
Other recent walk-away blowouts include Craig Dubow, who resigned from newspaper publisher Gannett (NYSE:GCI) after a six-year tenure that included two medical leaves with a $32 million pay package, and Eric Schmidt, who walked away with $100 million after a decade as Google's (NASDAQ:GOOG) CEO.
And there's General Electric (NYSE:GE), whose massive retirement package to long-time CEO Jack Welch in 2002 raised eyebrows when the details of it, including perks such as court-side Knicks tickets and keys to the company-owned Manhattan penthouse,  were later released in divorce papers.
To GE and Google's credit, though, both companies' values soared under their respective departing CEOs. Welch's record-breaking $417 million retirement package followed a 20-year tenure at GE where the company's value soared nearly 3,000%. Schmidt, meanwhile, took Google through a $1.7 billion IPO and transformed the company to a valuable Fortune 500 from just a startup when he took the helm in 2001.
Yet, retirement packages aside, severance has become "outsized," said Eleanor Bloxham, chief executive of the Value Alliance, which consults on corporate pay.
"Severance for almost all CEOs is unnecessary," Romanek said.
The original purpose of severance was to hold laid-off employees over while they searched for a new job. But as Romanek notes, most CEOs and high-level executives make enough money to feasibly hold themselves over for the few months while they search for a new job, thus cutting out the need for multi-million-dollar severance packages.
"It's giving pay for no performance," he said. "It continues to not make sense but the practice continues unabated."
Last month, GE raised eyebrows when it gave departing executive John Krenicki a pay package valued at $1 million a year, or $89,000 a month through 2022, to not work for a competitor for an unusually long three-year period. Yet some people deemed this fair given his 29-year stay at GE and his high-level inside knowledge of the company and industry.
While GE dubbed Krenicki's pay plan a "retirement allowance," the exit package nevertheless highlighted how lose the term "severance" has become over the years, especially since Krenicki found a new job immediately - as a high-paid senior operating partner at private equity firm Clayton, Dubilier & Rice.
To top it off, these massive severance packages come amid a frail economy still battered from the 2008 recession. The unemployment rate stands above 8% and job growth remains sluggish.
Average CEO compensation, including both salary and stock options, was 209 times greater than the average employee's pay last year, up from just 18 to 1 in 1965, according to an Economic Policy Institute study.
The growing disparity has put pressure on boards responsible for signing off on executive pay, especially as the growing gap increases the potential of staff losing motivation, which in turn could hurt shareholder value.
"I think it's really important to not create resentment in the workforce," which could occur "if certain folks are getting outsized severance packages and other folks are worried about layoffs and really don't get severance at all," Bloxhan said.
It has become a "cult of one person," she said, where all of the focus and money has flowed to the most senior executive and caused morale among everyone else below to deteriorate.
Boardroom Insider publisher, Ralph Ward, said that while boards are aware of the various parts of compensation packages - severance, salary, retirement and stock options – the combined figure may come at a surprise when high-level executives leave abruptly.
"When it's suddenly double or triple you can get a perfect storm situation," Ward said.
Boards may become more aggressive in stemming CEO allowances as shareholders start to revolt, deploying new regulations such as say-to-pay aimed at curbing compensation packages deemed as excessive, Bloxham said.
In 2011, H-P became the poster child of say-to-pay victory when 50% of investors in a non-binding vote gave the pay packages of top executives the thumbs down. Earlier this year, Citigroup (NYSE:C) shareholders voted 55% against CEO Vikram Pandit's salary.
Social media and the Internet have also helped spread distaste for outlandish CEO pay by increasing activism. One dedicated site called FireTyeBurt.com helped get mining executive Tye Burt fired from Kinross last week. While calling that feat a success, it chastised the board for Burt's "huge departure bonus."
"Even though online campaigning has been popular in political elections, it hasn't been used for director elections," Romanek said. "That could help raise the profile."
However, fundamental industry change lies largely in the hands of the board.
While there are guidelines that limit severance pay, Romanek notes that they are not aggressive enough to "rein in the pay packet that we're seeing today. That'll be the last thing that's changed and unfortunately it's up to the board to do that," he said.