Blockbuster Offers Streaming for Dish Customers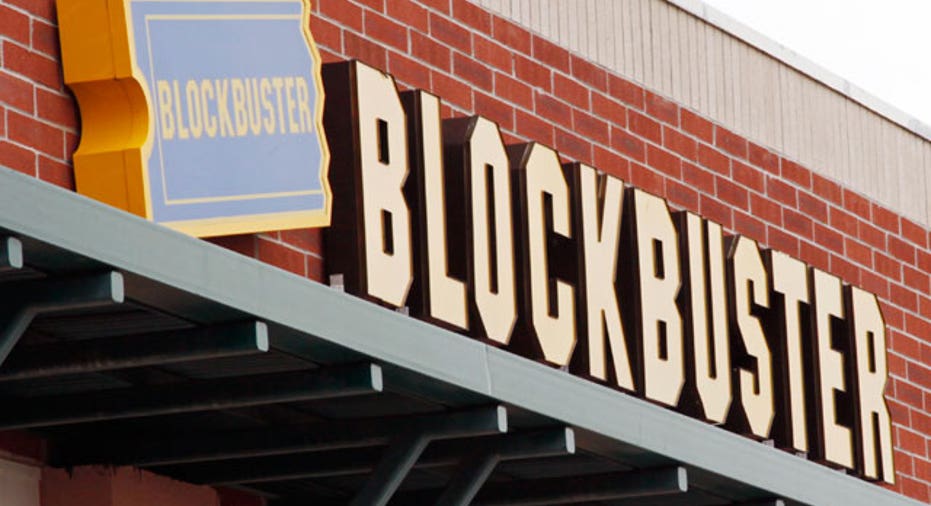 Blockbuster unveiled a video streaming service limited to subscribers of satellite provider Dish Network, a move to better compete against video rental giant Netflix Inc and to lure customers from rival cable and satellite TV providers.
For non-Dish subscribers, the company plans to unveil an online streaming plan later this year, Blockbuster President Michael Kelly told Reuters.
Blockbuster is trying to rebuild its brand in an increasingly crowded market, backed this time by deep-pocketed parent company Dish.
The announcement came as Netflix has stumbled with an unpopular price increase and other missteps that have sent the company's shares tumbling 50 percent in two months.
Called Blockbuster Movie Pass, the subscription service will start at $10 a month and includes DVD rentals by mail and at the company's more than 1,500 stores. The mail and store rentals include video games. Mail plus streaming with Netflix starts at about $16 a month.
``It's definitely not a Netflix killer, but I do think it offers a lot of value for Dish customers,'' said Tony Wible, an analyst with Janney Montgomery Scott who has a ``sell'' rating on Netflix.
Shares of Netflix gained 0.65 percent to close at $129.36 on Nasdaq. Dish shares rose 5.35 percent to $26.76, also on Nasdaq.
Adding the package to Dish satellite TV service, which has about 14 million subscribers, offers consumers a broad menu of entertainment options by mail, television, streaming or in-store, Dish Network CEO Joe Clayton said.
``Hulu is very good at doing TV shows. Netflix is good at movies. No one is doing all of the above like we are doing,'' Clayton said at a news conference in San Francisco.
Pacific Crest Securities analyst Steve Clement said Movie Pass would be ``a good retention tool'' for Dish. ``I don't know how compelling it will be for new'' subscribers, he said.
In response to the Blockbuster news, Netflix noted it offered streaming without requiring a satellite subscription.
``We still offer this amazing value without a cover charge,'' Netflix spokesman Steve Swasey said.
Last week, Netflix cut its subscriber forecast by 1 million, saying it expects to end the third quarter with 24 million subscribers as it faces cancellations from price increases. The last time Netflix reported a subscriber decline was the second quarter of 2007 when Blockbuster was aggressively pushing a DVD rental package called Total Access.
``The biggest negative for Netflix in the addition of new competitors isn't that they are going to steal away subscribers, it's that it potentially increases the cost of buying content,'' Piper Jaffray analyst Michael Olson said. (By Lisa Richwine in Los Angeles and Paul Thomasch and Sinead Carew in New York; Editing by Derek Caney, Richard Chang and Carol Bishopric)