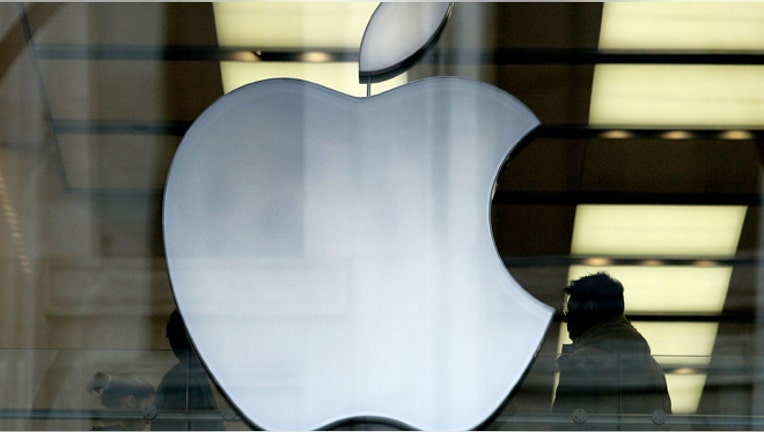 Wall Street celebrated Apple's (NASDAQ:AAPL) huge earnings home run Tuesday night by carrying the consumer electronics giant to fresh all-time highs Wednesday and briefly making it the largest company in the world by market cap.
The burst of buying in shares of the iPad and iPhone maker sent its market value beyond the $400 billion threshold and above ExxonMobil's (NYSE:XOM) price tag on an intraday basis for the first time since August 8, 2011.
However, Apple shares retreated a bit from their session highs, leaving them once again below Exxon, the largest U.S. energy company. As of the closing bell, the two companies' market caps were separated by just $1.68 billion.
Cupertino, Calif.-based Apple also previously held the top spot in September and October before a shocking earnings miss sent its stock sinking 14% over the following month.
Still, Apple's market value surged by $24.3 billion on Wednesday, landing at $416.38 billion. That figure towers over that of Microsoft (NASDAQ:MSFT), the No. 2 U.S. technology company by market cap.
Apple's shares also raced to new all-time records, surpassing their previous record of $431.36 that was hit earlier this month. Maintaining much of its rally from late Tuesday, Apple closed up 6.24% to $446.66. The company opened up as high as 8.10% at a new fresh record high of $454.45, marking its largest intraday gain since January 2009.
Analysts also cheered Apple's bullish results, ramping their price targets even higher. According to Reuters, at least 14 brokerages upped their targets.
Two brokerages even called for Apple's shares to spike to $650 in the next year, translating to a 54.6% leap from Tuesday's close of $420.43.
Some shareholders are drooling over the possibility that under new CEO Tim Cook, Apple could use its growing trove of cash to pay a dividend, something it has long resisted.
"We do believe the company should examine a meaningful dividend closely and are intrigued by the possibilities around any sizeable acquisitions that could improve its wireless and online services," Barclays Capital wrote in a note to clients, according to Reuters.
Apple shocked Wall Street late Tuesday by revealing fiscal first-quarter results that blew expectations out of the water.
Powered by record-breaking shipments of Macs, iPads and iPhones, Apple said it earned $13.06 billion, or $13.87 a share, doubling its year-earlier results and easily trumping estimates for EPS of $10.15.
Apple revealed a surge in gross margins, which leaped to 44.7% from 38.5%.
Despite its notorious reputation for conservative guidance, Apple also released financial targets for the current quarter that exceeded consensus calls.
Enthusiasm for Apple's results spilled over into the shares of its suppliers, such as Broadcom (NASDAQ:BRCM) and TriQuint (NASDAQ:TQNT).