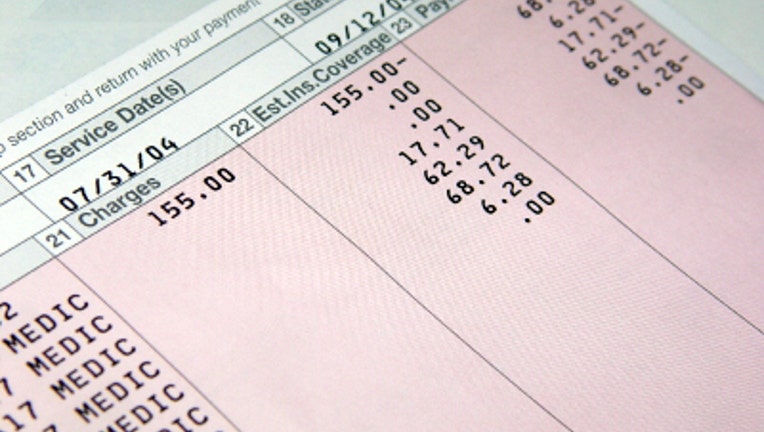 Life insurance can provide a sense of security that your family will be financially protected after your passing, but that peace of mind doesn't come cheap.
For many people, purchasing whole life insurance, which offers protection over a lifetime, is too expensive, but less-costly term life insurance, which provides coverage for a period of time, isn't enough. To find a happy medium of cost and coverage, consumers are turning to blended life insurance, which offers a combination of permanent and term life insurance.
"The primary benefit of a blended policy is it allows for a lower premium," says Scott Witt, an actuary and fee-only insurance adviser at Witt Actuarial Services. A blended life insurance policy begins as a combination of term and permanent coverage and eventually converts entirely into permanent insurance. Dividends that are paid on the policy are used to turn the term portion of the blended life insurance policy into permanent life insurance.
According to insurance experts, deciding whether or not you need a blended life insurance policy comes down to individual needs. For instance, if you have small children and you want to make sure they are protected through college, a term life insurance policy may be adequate. However, if you have a special needs child who will be a dependent well into adulthood or a spouse who is unable to work, a whole life insurance policy might make more sense.
Term insurance typically costs much less than whole life insurance because there's a policy length limitation. With a blended life insurance policy, the total premium can be cut in half or more compared to a whole life policy. "Compared to buying whole life by itself it can be a lot cheaper," says Kevin Finneran, vice president of life product management for MetLife. "Premiums can be reduced 60%. Premium levels vary from company to company and the age of the insured, but it tends to be cheaper than purchasing the entire amount in whole life insurance."
According to Witt, when determining how much blended life insurance coverage is necessary, it's best to take a needs-based or earnings approach. The needs-based approach takes into account all the expenses dependents would need if you died tomorrow. For instance, you might want to pay off the mortgage, pay for children's college and cover household expenses so the survivor didn't have to get a job. This figure will determine the amount of life insurance necessary.
With the earnings method, figure out how much you'll earn if you work for 20 more years (factoring in raises and taxes) and that number will be how much coverage you need. With both ways the idea is to come up with an adequate amount to truly take care of your loved ones.
While a blended life insurance policy is cheaper than a whole life insurance policy, there are risks.  Since the term portion of a blended life insurance policy is converted to whole by the dividends or investment profits the insurance company makes on your money, there is a risk that if the dividends are too low you may end up with less coverage or a higher premium down the road. Still, experts say if you choose the right insurance company it will mitigate some of your risks.
Experts recommend using an insurance company that has a good financial record and a strong history of paying dividends. It's also a good idea to have the plan reviewed by an independent advisor that doesn't have any motivation in you purchasing the policy. "The difference between a great policy from a great company and just a good policy from a good company is staggering," says Witt.