Blame it on the Recession: More Small Businesses Snub Renting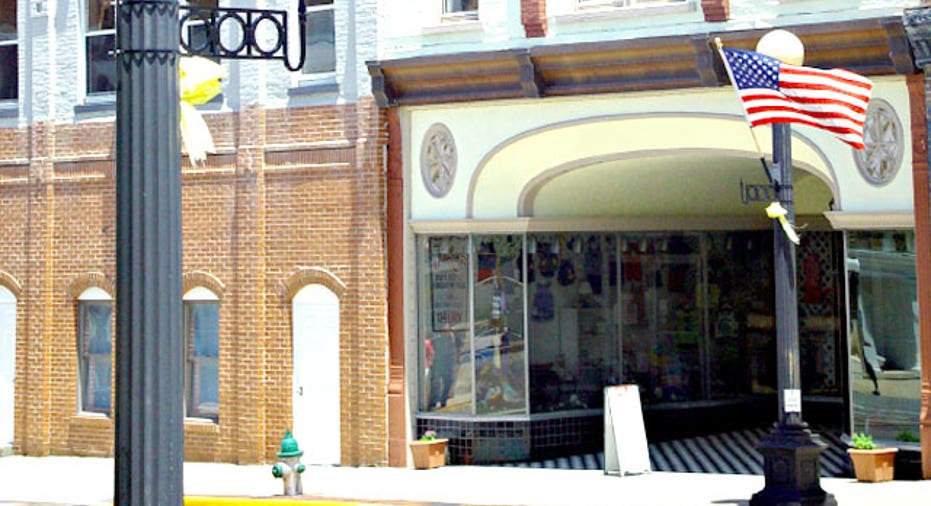 After 26 years of renting, Neil Miyamoto knew it was time to become his own landlord. As co-owner of The Firm, a fitness studio in Minneapolis, Miyamoto said he and his wife had simply outgrown their business space, growing from  4,000 square feet to 22,000 square feet.
"We went from two studios to three floors," Miyamoto said. "Our business was expanding, and it was time for us to raise the bar for our clients. We needed to revamp."
Their landlords weren't interested in renovating the space any further, he said, and it became a losing financial situation for the couple. To expand his business, Miyamoto secured a Small Business Administration loan for several million dollars earlier this year, and purchased a single-story warehouse and property next to the building for a parking lot.
"It became a matter of dollars and cents; should we lease or borrow money to redo a facility? Then it would be a lease, plus a monthly loan amount. So we borrowed money to get our own building."
In a shaky economy and pessimistic hiring and retail environment, some entrepreneurs are actually investing in property. Eighty percent of Wells Fargo Small Business Administration lending portfolio had a real estate component to it as of Oct 31. And a popular trend among those investing in business real estate is rent replacement, or established businesses moving from a rental property to a mortgaged space of their own.
Tom Burke, senior vice president of small business lending at Wells Fargo, said this trend emerged nearly two years ago, right as the economy began to sour. Small business owners are now jumping at the chance to own property because they are seeing deals for brick-and-mortar businesses that they couldn't have afforded before the recession.
"Values were dropping," Burke said. "The type of facility they would have loved to have owned prior to 2008, they couldn't afford. This gives them a greater shot at getting what they need."
Burke said the markets particularly in Florida, Nevada and California are softening and commercial real estate is beginning to come back slowly.
Those who have been able to secure an SBA(7)a loan for this type of investment have done so because they socked away cash and paid down debt, if necessary, during the financial crisis, Burke said.
"They are hanging in there, and seeing an opportunity. They see the amount of money they can save in the long run."
Paul Krumrich, owner of Spyeglass, a digital signage company in Minneapolis also decided to relocate his 10-year old business earlier this year. Krumrich had thought about buying in the past, but felt the company wasn't stable enough. However, after surviving the recession and outgrowing its current location, Spyeglass needed to move on, he said.
"We were renting and the space didn't have a lot of curb appeal, and it had manufacturing and loading dock space issues. We were getting by, but it wasn't working."
Krumrich took out a $1.3 million SBA loan from Wells Fargo over the next 25 years and is now in a new building that allows the company to manufacture and show its products.
"I am betting it's not going to get a lot worse," he said of the economy. "Four years ago I could have never afford to buy a building. We are in a recession, but the good thing is that these buildings have come down so much more in price."
He admits he is uneasy about taking on such a big loan, saying the company has been flat for the past three years.
"We haven't had to lay anyone off, so we are still staying about water," Krumrich said. "A lot of our competitors are shrinking or going out of business. If someone walks into our office and sees what we have done, versus a competitor—it's a no brainer."
Despite the lagging economy, Miyamoto said the confidence was there for The Firm to move forward in purchasing property.
"For us to really go out and be competitive in a marketplace, we needed to raise the bar on all fronts," he said. "Our product has always been good, and we have been around a long time. But, it's not smart to put a lot of money into someone else's spot. So, we could take on a lot more risk, and try our best to be successful, or do nothing and kind of wither away."