Blackstone to Spin Off Financial Advisory Unit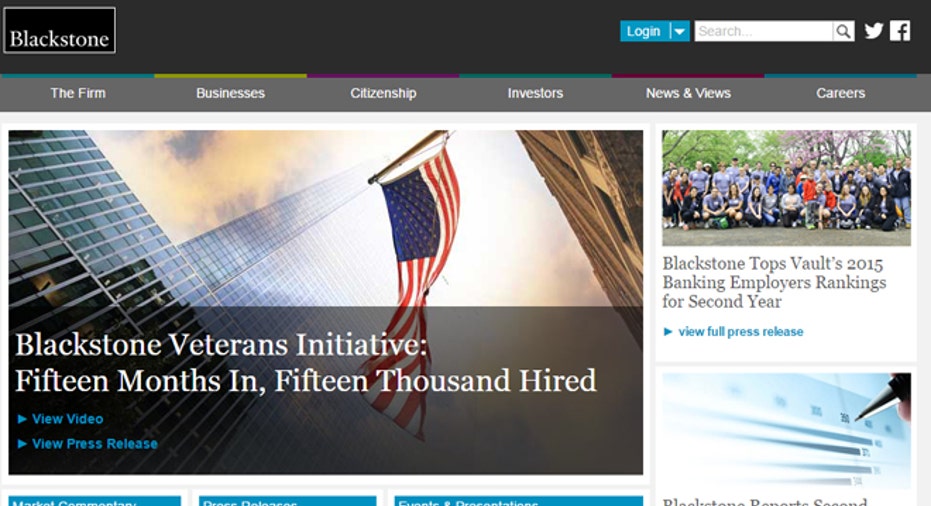 Blackstone Group LP said it would spin off its M&A, restructuring and private equity fundraising advisory businesses to avoid conflicts, combining them with the advisory firm of Morgan Stanley investment banking veteran Paul Taubman.
Blackstone, whose primary business includes buying and selling companies and real estate assets, as well as lending to such companies and buying their debt, faced restrictions on the use of its advisory arm that, it argues, have hindered its growth.
"As the largest alternative asset manager in the world, and with our investing areas considerably broader and larger than even a few years ago, we have not been free to aggressively grow our advisory businesses further out of concern for potential conflicts," Blackstone Chief Executive Stephen Schwarzman said in a statement.
Following a tax-free spin-off that is expected in 2015, Blackstone's current shareholders will own 65 percent of the new publicly listed company. Taubman, his firm's partners and Blackstone's advisory employees will own the rest.
Blackstone's advisory businesses being spun out account for a tiny fraction of the New York firm's earnings, generating about $185 million of revenue for the six months to the end of June. Blackstone had total revenue of $3.7 billion in the same period.
"Given the partnership with Taubman, I would expect Blackstone unitholders to participate from an economic standpoint, assuming that platform continues to grow," said Sandler O'Neill + Partners LP analyst Michael Kim.
Blackstone shares were down 1 percent at $29.48 in morning trading in New York on Friday.
'BANKER OF THEIR GENERATION'
The new company, to be led by Taubman and whose name has yet to be decided, will advise companies on mergers and acquisitions as well as debt restructurings. It will also help private equity and other alternative investment funds with their fundraising efforts.
Blackstone President Tony James approached Taubman with the idea of partnering in late spring, according to Taubman. A meeting between Schwarzman, James and Taubman soon followed.
"Clearly this was not on my radar screen, but the more I understood the extraordinary power of the businesses that are going to be part of this new company and how they would be freed up to take advantage of opportunities around the globe, the more excited I became," Taubman said in an interview.
One of the most prominent examples of conflict that Blackstone faced was during the bankruptcy of Lehman Brothers in 2008, when Blackstone's real estate division was eyeing some the bank's assets. Blackstone had to tell its advisory bankers not to pursue a role in what they saw as one of the most complex and interesting opportunities of the last decade.
Investments of Blackstone's credit arm, GSO Capital Partners, have also curtailed the activity of its advisory arm, which ranks as the world's most active restructuring advisor, according to Thomson Reuters data.
Taubman, who left Morgan Stanley in 2012 and founded his own firm last year, has been behind some of the biggest deals of the past few years, advising Verizon Communications Inc on its $130 billion takeover of its wireless joint venture with the UK's Vodafone Group Plc, and Comcast Corp on its agreed $42 billion takeover of Time Warner Cable Inc .
"Steve, Tony and (Blackstone Vice Chairman) Tom Hill were all M&A practitioners, heads of their firms, and Paul is someone that they think of as the banker of their generation," Blackstone Senior Managing Director Joan Solotar said in an interview.
Blackstone started as an M&A advisory boutique in 1986 before growing into a private equity powerhouse. Its advisory arm is currently run by another Morgan Stanley veteran, John Studzinski, who joined Blackstone in 2006.
Studzinski will help with the transition but will not be part of the new company, Solotar said. He will continue to sit on the executive committee of Blackstone and advise the firm.
Simpson Thacher & Bartlett LLP is advising Blackstone and Weil, Gotshal & Manges LLP is advising Taubman's firm, PJT Partners, on the transaction.