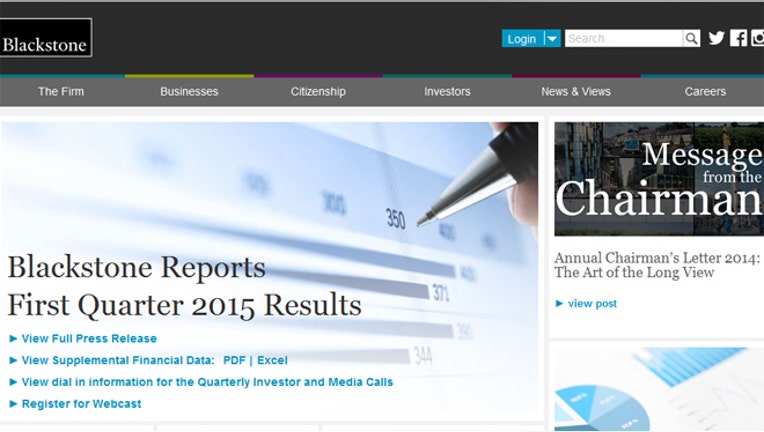 Blackstone Group LP, the world's largest alternative asset manager, said on Thursday that its first-quarter profit doubled from a year ago, as strong asset sales generated by its private equity and real estate units generated record cash.
Blackstone said economic net income (ENI), a metric of its profitability takes into account the mark-to-market valuation of its portfolio, was $1.62 billion in the quarter, up 99 percent from a year ago.
This translated into ENI per share of $1.37. The average forecast by analysts in a Thomson Reuters poll was $1.04 per share.
Distributable earnings, which show actual cash that is available to pay dividends, rose 159 percent in the first quarter to $1.24 billion.
Total assets under management were $310.5 billion as of the end of March, up 14 percent year-on-year. Fee-earning assets under management also rose 10 percent to $223.5 billion.
Blackstone declared a quarterly distribution of 89 cents per common unit. (Reporting by Greg Roumeliotis in New York; Editing by W Simon)