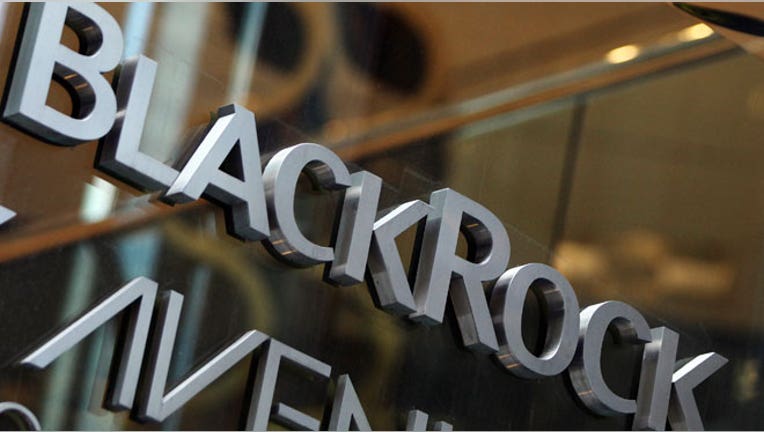 Investors poured $102.8 billion in new money into BlackRock Inc's exchange-traded funds in 2014, setting a record in global flows for the iShares ETF business, the company said on Monday.
The inflows into BlackRock accounted for 31 percent of the total $330.7 billion in new money added to the global ETF market in 2014 as investors flocked to the low-cost, index-tracking funds. Global ETF assets now stand at more than $2.7 trillion.
In December, U.S.-listed exchange-traded funds and products alone surpassed $2 trillion in assets for the first time, according to research firm ETFGI.
New York-based BlackRock, which with more than $1 trillion in global ETF assets is the largest U.S. provider of such funds, has benefited as investors turn to these investments as low-cost substitutes for traditional mutual funds or in some cases for new uses such as replacements for futures and swaps.
The bulk of BlackRock's ETF inflows in 2014 came from its U.S.-listed iShares funds, which added $82.8 billion in new money, doubling its 2013 net flows and also setting a record.
Third-largest ETF provider Vanguard said it had about $75.3 billion in U.S. ETF net flows in 2014, while the second-ranked State Street Corp had about $37.2 billion in new money in its U.S. ETFs. The two companies, plus BlackRock, accounted for about 80 percent of total U.S. ETF flows last year.
Mark Wiedman, global head of iShares at BlackRock, said fixed-income ETFs at the company drew $40.3 billion in new money in 2014, setting a record in flows.
Fixed-income ETFs had large inflows in October after Bill Gross's departure from Pimco in late September. The well-known bond investor's move shocked many investors, who in turn looked to broad, liquid ETFs as a place to park their assets.
Besides ETFs tracking the Standard & Poor's 500 stock index , some of the biggest individual ETF asset gatherers in 2014 included the iShares Core U.S. Aggregate Bond ETF and the Vanguard Total Bond Market ETF.
The global iShares ETF inflows for 2014 beat the previous annual record set in 2008, when investors added $88.6 billion in new money into the funds.
BlackRock is to report its fourth-quarter results on Jan 15.
(Reporting by Ashley Lau in New York; Editing by Leslie Adler and Lisa Von Ahn)