BlackRock Fund Sinks $80M into Twitter; Deal Values Firm at More than $9B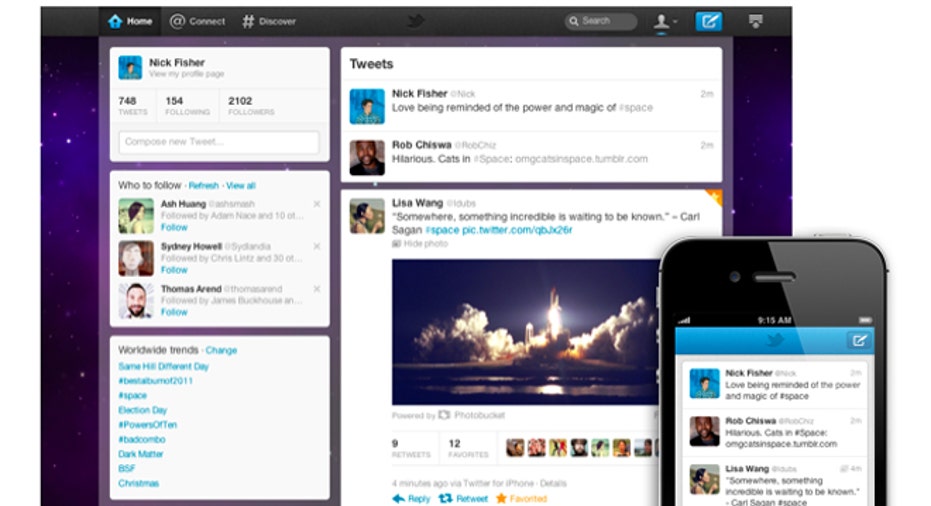 Twitter has scored an investment offer from a fund run by BlackRock (NYSE:BLK) that reportedly values the social media company at more than $9 billion.
A spokesperson at BlackRock confirmed the investment by one of the money-management giant's funds, but declined to give financial details.
According to The Wall Street Journal, the investment is valued at $80 million and would allow some of Twitter's early employees to sell their stock. The short-messaging company wouldn't make any money on the investment.
Twitter didn't immediately respond to a request for comment.
The deal is similar to liquidity-providing transactions reached by the likes of Facebook (NASDAQ:FB) and Groupon (NASDAQ:GRPN) before they went public.
Weigh in: What do you think Twitter is worth?
BlackRock has offered to buy Twitter shares at about $17 each, compared with 2011 stock sales by Twitter at $16.09 each, the Journal reported. The deal would value Twitter at north of $9 billion, up from $8.4 billion in 2011.
Twitter has previously raised more than $1 billion, including from Benchmark Capital, Union Square Ventures and Spark Capital.
Shares of New York-based BlackRock, the world's largest asset manager, dropped 0.79% to $234.56 Monday morning.
Twitter, which has more than 200 million active users to Facebook's 1 billion, has thus far resisted the lure of an initial public offering.
The company has likely been given pause by the post-IPO stumbles for another Internet companies, including Facebook and Zynga (NASDAQ:ZNGA).