BlackBerry Z10 to Go On Sale with AT&T March 22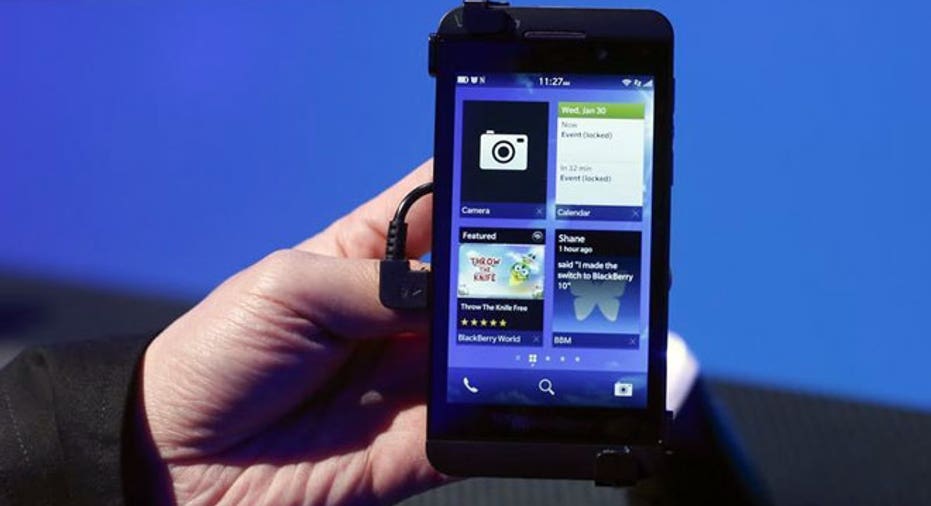 AT&T Inc (NYSE:T) will start selling the highly anticipated BlackBerry Z10 touchscreen smartphone in the United States on March 22, the company said on Monday, sending BlackBerry shares more than 10% higher.
BlackBerry, formerly known as Research In Motion, is hoping the new devices, already on sale in Canada, Britain and more than 20 other countries, will help it win back market share in the United States, which was once a stronghold for the smartphone industry pioneer.
The U.S. launch of the new devices has been delayed due to a longer carrier-testing phase in the country. AT&T said pre-sales of the devices will begin on Tuesday, March 12.
BlackBerry says sales of its new smartphone have been outpacing its expectations so far, but investors are keen to see how it fares in the United States. The company has lost U.S. market share rapidly to Apple Inc's iPhone and a slew of devices powered by Google's Android operating system.
As expected, AT&T said it would sell the devices for $199.99 with a two-year contract. T-Mobile USA said on Friday it planned to start selling the BlackBerry Z10 to its business customers in the United States on Monday.
Verizon Inc (NYSE:VZ), the biggest U.S. wireless carrier, has yet to say when it will start selling the Z10. The Z10 and the soon to be launched Q10, which will come with BlackBerry's traditional physical keyboard, are powered by the new BlackBerry 10, or BB10 operating system.
"We believe the Street is pricing in such a weak fiscal 2014 that BB10 does not need to be an outstanding success to surprise,'' Scotiabank analyst Gus Papageorgiou said in a note to clients on Monday.
Papageorgiou, who has a ``sector outperform'' rating on the stock, said he expects the company sold about 1 million BlackBerry 10 devices in the quarter ended March 2.
"Gross margins should begin to move higher as more Z10s enter the mix,'' he said. ``Next quarter will be the true test as BB10 launches in the U.S.''
BlackBerry shares were up more than 10 percent at $14.37 in mid-morning Nasdaq trading on Monday, while its Toronto-listed stock rose by a similar margin to C$14.78.
($1=$1.027 Canadian)