BlackBerry Unveils Security Solution for Android and iOS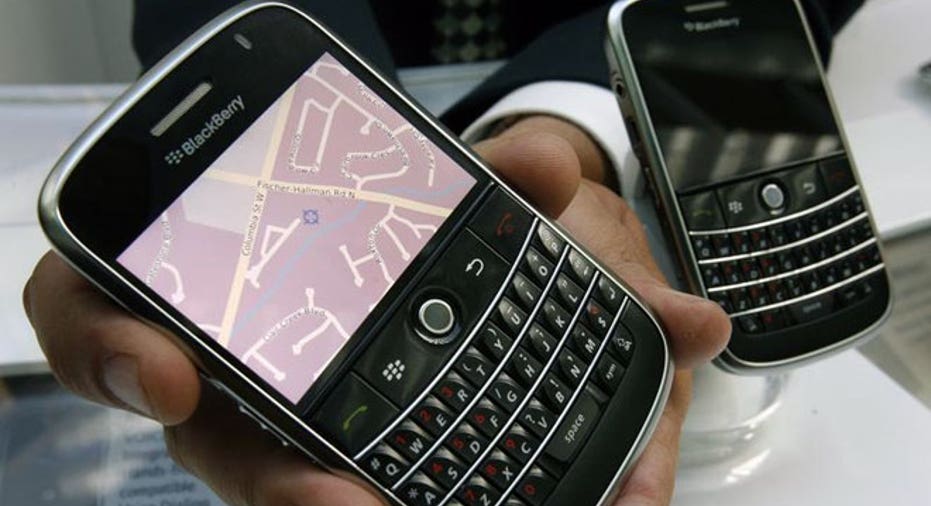 BlackBerry (NASDAQ:BBRY) announced on Thursday a new security offering to separate work and personal data on mobile devices that use Google's (NASDAQ:GOOG) Android operating system and Apple's (NASDAQ:AAPL) iOS.
The company said the security solution, called Secure Work Space, will be managed through BlackBerry Enterprise and available by the end of June. BlackBerry Enterprise allows corporate and government clients to manage devices using different platforms on their networks.
BlackBerry is hoping the new solution will encourage clients to continue using its services regardless of the devices employees use.
BlackBerry 10, the latest version of the company's mobile operating system, includes a feature that allows users to separate work and personal information.
"With Secure Work Space for iOS and Android devices, we're extending as many of these features as possible to other platforms, critical in today's Bring Your Own Device (BYOD) world," David Smith, BlackBerry's Executive Vice President of Enterprise Mobile Computing, said in a statement.
"BlackBerry Enterprise Service 10 offers administrators a single, intuitive platform enabling them to effectively and securely manage a variety of devices while protecting their corporate assets and at the same time providing employees the flexibility they desire."
Earlier this year, BlackBerry revealed its latest smartphone line and the BlackBerry 10 operating system.
The BlackBerry Z10, a touchscreen device, will launch in the U.S. on March 22 and is already available in Canada, the U.K. and other markets. No launch date has been given for the BlackBerry Q10.
The company said on Wednesday an unnamed partner ordered one million BlackBerry 10 smartphones.
Shares of BlackBerry were up 1.21% to $15.84 in early trading Thursday.