BlackBerry Shares Stumble 4% Following Wave of Product Announcements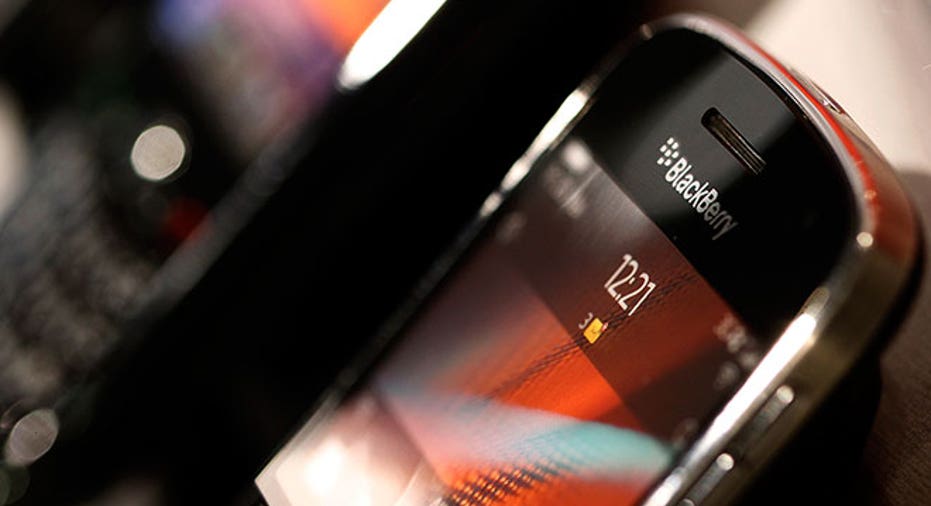 Investors seemed to react sourly to a string of announcements made by Research in Motion (NASDSAQ:BBRY) at an investor conference on Tuesday that included a new low-cost phone and a renewed focus on emerging markets.
Shares of the BlackBerry maker closed down 4% to $15.25 Tuesday.
For the most part, though, analysts were bullish.
The company launched the new lower-cost Q5 smartphone on Tuesday and said it will start selling in select markets outside of the U.S. this July. The phone, targeted at emerging markets, will feature its traditional keyboard as well as a 3.1-inch touch screen.
"The Q5 could be a very significant device for the company, as there is a significant opportunity for high-quality low-cost smartphones," Adam Leach, principal device and platforms analyst at Ovum, said in a note.
Emerging markets accounted for roughly 17% of the nearly 450 million smartphone shipments globally in 2011 and Ovum projects that emerging markets will account for nearly 40% of the 1.7 billion smartphone devices shipped globally in 2017.
"Blackberry is clearly aiming to replicate the success of the Blackberry Curve in emerging markets, doing so will help the company establish the Blackberry 10 platform in the market," Leach said.
Tech sector analyst Rob Enderle, principle analyst at the Enderle Group, shrugged off BlackBerry's stock decline, noting people tend to sell on technology conferences such as this.
"The market typically drops after an Apple announcement as well," he said. "I didn't see any big misses at the show."
Leach cautioned, however, that Blackberry has "significant competition" in the emerging market arena with a "number of handset manufacturers championing an array of low-cost Android devices as well as Nokia's Asha 501."
Shares of Nokia (NYSE:NOK), which could face competition from the emergence of BlackBerry abroad, slumped 5.6% to $3.63 on Tuesday.
If RIM is to be successful, Leach says, the Q5 will need to be priced low so that BlackBerry can tackle the sub-$100 smartphone opportunity. BlackBerry gave no prices or price range at its investor conference on Tuesday.
Meanwhile, the Canadian phone maker, which has been struggling to regain market share to larger rivals Apple (NASDAQ:AAPL) and Google (NASDAQ:GOOG), said on Tuesday it planned to open up its popular messaging known widely as BBM to other smartphones.