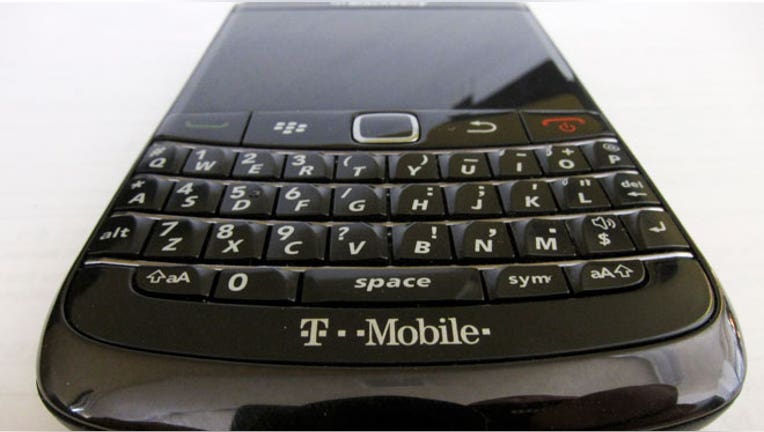 BlackBerry (NASDAQ:BBRY) plans to end its licensing agreement with T-Mobile (NYSE:TMUS), severing ties with the wireless carrier after a war of words between their chief executives.
The struggling smartphone maker has seen its share of the U.S. market fall below 1%, according to IDC. CEO John Chen has put in place significant cost-cutting measures, as well as an effort to renew BlackBerry's focus on enterprise users.
Despite BlackBerry's declining influence in the smartphone world, ending a partnership with one of the nation's top four wireless companies is considered a surprising move.
The Ontario-based company's current deal with T-Mobile ends on April 25.
"Regretfully, at this time, our strategies are not complementary and we must act in the best interest of our BlackBerry customers," Chen said in a statement. "We hope to work with T-Mobile again in the future when our business strategies are aligned."
BlackBerry will work with T-Mobile to continue providing support for current users or "ensure a smooth transition to our other carrier partners," Chen added.
In February, the No. 4 U.S. carrier kicked off a tense battle with BlackBerry when T-Mobile CEO John Legere sent an email to BlackBerry users and suggested they switch to Apple's (NASDAQ:AAPL) iPhone.
Chen fired back, calling the promotion "inappropriate and ill-conceived."
Last week, BlackBerry reported a loss in the fourth quarter, although cost cuts helped the company beat Wall Street estimates.  The company again saw tepid demand for its new BlackBerry 10 smartphones, which continued to be outsold by older models.
Shares of BlackBerry rose two cents, or 0.3%, to $8.12 in recent trading. Through Tuesday's close, the stock was up 8.9% on the year.