BlackBerry Served More Downgrades After Dim 2Q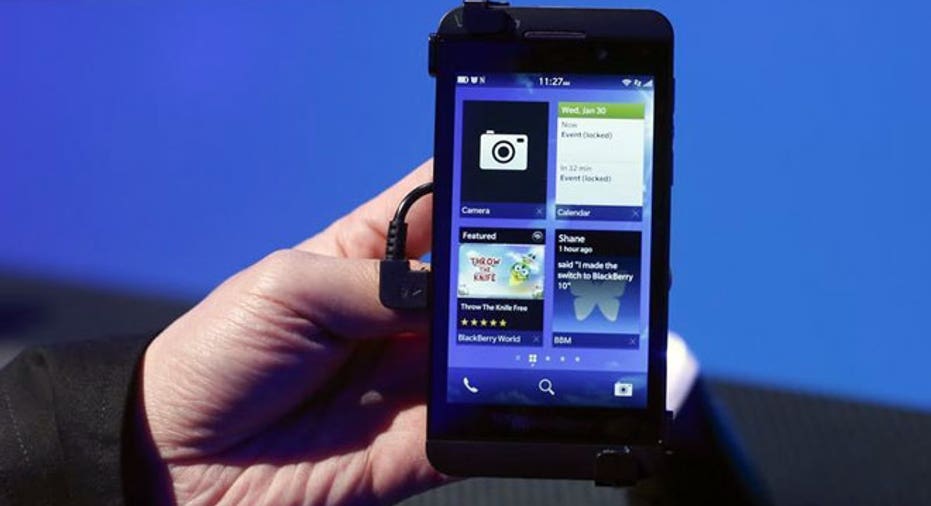 BlackBerry's (NASDAQ:BBRY) shares took another dive on Monday as more analysts joined a growing chorus of downgrades following the device-maker's gloomy quarterly earnings.
Deutsche Bank (NYSE:DB) downgraded BlackBerry to "sell" from "hold" and cut its price target by $2 to $6, while Needham axed its outlook to "underperform" from "hold" and Morgan Stanley (NYSE:MS) lowered its rating to "equal-weight" from "overweight."
Citi (NYSE:C) cut its target by a dollar to $9, reiterated its "sell" rating and lowered its earnings estimates to a loss, saying it does "not forecast positive profits for BlackBerry in the foreseeable future." Jefferies (NYSE:JEF) maintained its "buy" rating but axed its price target to $18.
Shares of the smartphone maker slumped roughly 1.3% to $10.32 in recent trade, pushing them down about 25% over the last two trading days following disappointing earnings and a series of downgrades and price cuts from analysts.
On Friday, BlackBerry said it lost $84 million, or 16 cents a share, trailing Wall Street's expectations of a 13-cent loss, as revenues of $3.1 billion and margins fell short of projections. It also warned of a loss in the current quarter.
Once a pioneer of the smartphone industry, Waterloo, Ont.-based BlackBerry has struggled in recent years amid growing competition from Apple (NASDSAQ:AAPL), Google (NASDAQ:GOOG) and now Windows (NASDAQ:MSFT).
It had hoped its new family of BlackBerry 10 devices would help close the gap, however demand has been softer than expected with smartphone shipments of 6.8 million last quarter falling far below analyst expectations of 7.41 million.
More telling, the company reported BB10 shipments of 2.7 million, below the consensus view of 3.3 million, and said it would no longer provide stats on net subscribers, which fell by a worse-than-expected 4 million to 72 million during the quarter.