BlackBerry Move Away from Consumers Unlikely to Stem Decline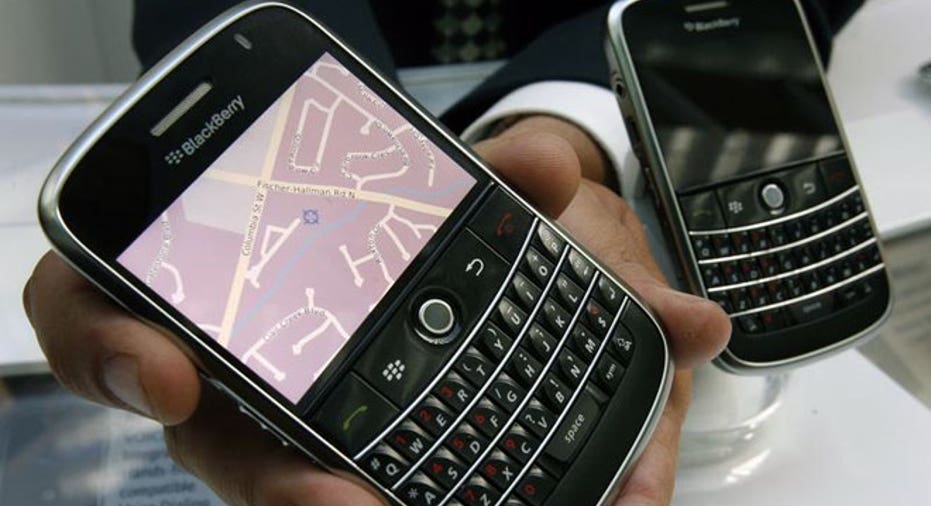 BlackBerry Ltd's plan to retreat from the consumer market in favor of its traditional strength serving businesses and governments is widely seen as a desperate move that industry watchers warn will only accelerate its downward spiral.
The strategic shift and dramatic restructuring are fueling fears about BlackBerry's long-term viability. The uncertainty created could easily push a growing number of its telecom partners, business customers and consumers to abandon the platform.
"Perception is nine tenths of reality and if customer and supplier confidence continues to fall it doesn't matter how much cash they have on the balance sheet. Things could get worse," said GMP Securities analyst Deepak Kaushal.
The Canadian smartphone maker, once the leader in wireless email, announced the change in focus on Friday afternoon when it also said it will report a quarterly loss of close to $1 billion and slash more than a third of its workforce.
BRING YOUR OWN DEVICE
In response to queries about its future sales strategy BlackBerry said on Sunday it would provide more detail when it announces quarterly earnings on Sept. 27.
On Friday, Chief Executive Thorsten Heins said the strategic shift to focus on so-called enterprise customers would play to the company's strengths in security and reliability.
"Security matters and enterprises know the gold standard in enterprise mobility is BlackBerry," he said in a statement.
Blackberry still has a substantial subscriber base - 72 million users globally at the end of June, though that did decline from 76 million three months earlier.
The company has struggled ever since Apple Inc's iPhone and Samsung Electronics Co Ltd's Galaxy phones, using Google's Android software, grew to dominate a market that was previously BlackBerry's and had once made it highly profitable.
BlackBerry bet heavily that its Z10 touch-screen smartphone - the first powered by its new BlackBerry 10 operating system - would help it recoup some of the luster it enjoyed when users of these devices were mostly lawyers, bankers and politicians.
The bet has not paid off. GMP's Kaushal estimates as many as 3 million of the latest BlackBerry 10 phones are gathering dust with distributors who have been unable to sell them. For the second quarter, the company said it expects to have sold about 3.7 million BlackBerry smartphones to end users.
"I don't understood why they thought they ought to be pursuing the consumer at all, given the fact that Apple and Samsung really had the strength in that area," said Ross Healy, a portfolio manager with MacNicol & Associates, whose clients own BlackBerry shares.
A shift back to corporate customers is no clear fix. Many big organizations are already handling rival devices on their internal networks and employees are increasingly allowed to choose their preferred device, blurring the boundary between business and consumer markets.
For example, Credit Suisse is not supporting the Blackberry 10 and is helping employees globally to switch to iPhone and Android-run devices.
"We don't support BlackBerry 10 because of the added cost to our servers," said Credit Suisse U.S.-based spokeswoman Marcy Frank. The bank still supported older BlackBerry devices because there were plenty of staff who continued to use them, she said, but added: "We're driving people toward bring your own device (BYOD) ... we encourage people to give up their BlackBerry."
The head of technology procurement at a major North American bank, who declined to be named because he is not authorized to speak to media, said that while email and security are features in BlackBerry's favor, employees were increasingly turning to Apple and Android.
"We will purchase a limited number of BB10 but our inventory of BlackBerry devices will definitely and drastically reduce as we implement a broader BYOD implementation over the next 18 months," he said.
BlackBerry was losing support at companies even before Friday's warning, said Phillip Redman, vice president of mobile solutions and strategy for Citrix Systems Inc, which provides software that helps companies manage mobile devices.
He said he had met with technology staff at 60 companies in various industries and none had a strategy of adding more BlackBerrys to their mobile device fleets. Redman's own company has limited capacity to handle Blackberry devices.
"The writing is on the wall," he said.
CARRIER JITTERS
BlackBerry's shift away from consumers will also change the dynamic with network operators, who have already been burned by the poor showing of the Z10 and a string of previously delayed product launches.
The company on Friday wrote off almost $1 billion, mostly on a ballooning stockpile of Z10s it must discount sharply, even as it launched a fresh flagship device - the larger-screen Z30.
Poor sales of the Z10 made it difficult to get carriers to commit to the Z30, according to a source at BlackBerry, who declined to be named because of the sensitivity of the situation.
"Many carriers will now pull much if not all of the BlackBerrys from the shelves because shelf space is valuable and coveted and there are many other handset vendors who would eagerly invest a lot to displace BlackBerry," said a former senior BlackBerry executive who used to negotiate directly with carriers.
A spokesman for U.S. operator Sprint Corp said questions about any change in how BlackBerry devices are sold should be directed towards the company. A Verizon Wireless spokeswoman also declined to comment specifically on BlackBerry but said it would support its customers.
Highlighting the problems that have come to define BlackBerry in recent years, the company suspended the launch of its popular BlackBerry Messenger instant chat application for iPhones and Android devices scheduled for this weekend.
THE NEXT NORTEL?
Many industry analysts are now drawing parallels between BlackBerry and Nortel Networks Corp, the now-defunct Canadian telecom equipment giant.
Both companies, at their peaks, were the largest publicly listed names on the Toronto Stock Exchange. But as Nortel's revenue collapsed, it dumped employees in repeated restructurings and was eventually broken up and sold in parts.
BlackBerry has already hired advisors to look at finding a buyer for all or some of the company.
Given the dismal picture, Morningstar analyst Brian Colello said BlackBerry is likely to quickly attempt to go private or sell off some, or all, of its business units.
But he said he was no longer confident that a private equity buyer, who would shield management from the scrutiny of being a listed company, could turn the company around.
"We see no hope for BlackBerry at this point," Colello stressed in a note to clients following the warning on Friday. He said, in his view, BlackBerry was in "a death spiral."