BlackBerry Expands BBM to Windows, Nokia X Devices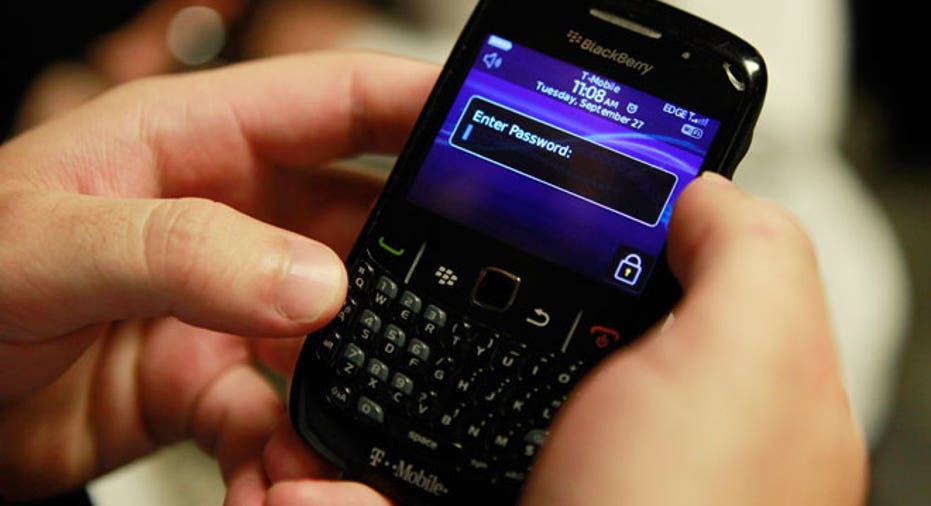 BlackBerry (NASDAQ:BBRY) announced on Monday its popular BBM messenger service will be available to users of Windows Phone and Nokia X platforms.
Shares of BlackBerry jumped 7% on the new BBM deal as well as reports that Ford Motor (NYSE:F) will base the next-generation Sync system on BlackBerry's QNX platform.
The stories highlight BlackBerry's efforts to leverage its messenger and security strengths as it struggles to stay relevant in the smartphone market it invented.
"BBM continues to grow in popularity as millions of people use our mobile platform for chatting and connecting with friends or colleagues, and we are very excited that we will soon welcome Windows Phone and Nokia X users to the BBM community," BlackBerry President John Sims said in a statement.
BlackBerry said its BBM service will be available as a free download from Microsoft's (NASDAQ:MSFT) Windows Phone Store this summer and from the Nokia Store when the Nokia X platform launches.
The move will give customers access to BBM chats, groups, voice, channels, one-click sharing, new emoticons and personalized profiles. BBM was introduced by BlackBerry in 2005 and today is one of the largest private social mobile networks.
The BlackBerry deal comes almost six months after Nokia (NYSE:NOK) agreed to sell its devices division to Microsoft for $7.2 billion.
BlackBerry CEO John Chen, who had the interim title removed last month, told FOX Business the BBM messaging platform is an example of how the company "offers enterprise customers the most reliable end-to-end secure communication platform, from the device, through the network and into the server level."
Meanwhile, Ford is planning to ditch Microsoft's Windows as the platform for its next-generation Sync system due to in-car technology flaws, Bloomberg News reported. Instead, Ford plans to use BlackBerry's QNX, which will be less expensive and improve flexibility and speed, the news service reported.
"Ford works with a variety of partners and suppliers to develop and continuously improve our in-car connectivity systems for customers," Ford said in an emailed statement. "We do not discuss details of our work with others or speculate on future products for competitive reasons.
BlackBerry did not immediately respond to a request for comment.
BlackBerry's QNX platform is already used in cars manufactured by Volkswagen's Audi and BMW.
Shares of Waterloo, Ont.-based BlackBerry advanced 6.78% to $9.76 Monday morning, extending their 2014 rally to 31%. Ford ticked up 0.26% to $15.21, while Microsoft dipped 0.47% to $37.79.