BlackBerry Co-Founder Lazaridis Cuts Stake, Shelves Buyout Plan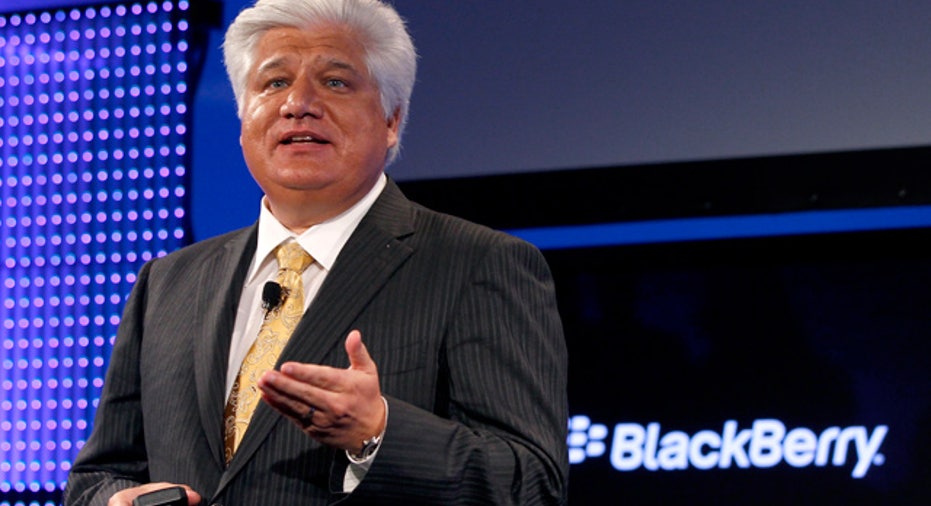 BlackBerry (NASDAQ:BBRY) co-founder Mike Lazaridis announced this week he trimmed his stake in the smartphone maker below 5% and also formally withdrew efforts to acquire the struggling company.
The moves come less than two months after BlackBerry's tentative $4.7 billion go-private deal with Canadian billionaire Prem Watsa collapsed, sending its shares tumbling.
In a Securities and Exchange Commission filing late Tuesday, Lazaridis revealed he had lowered his stake to about 4.99%.
In October, Lazaridis and fellow co-founder Douglas Fregin disclosed they were considering an effort to buy the embattled smartphone maker. They listed a combined stake of 8% and said they had hired investment banks Goldman Sachs (NYSE:GS) and Centerview Partners to advise them on a possible transaction.
But this week the former BlackBerry execs said they terminated their agreement to explore a potential joint bid, citing the company's November 4 announcement concluding its review of strategic alternatives.
Waterloo, Ontario-based BlackBerry declined to comment on the news.
BlackBerry had announced a sale process in August amid plunging sales and market share.
Last week, BlackBerry posted a massive quarterly loss of $4.4 billion due to hefty writedowns. The company also unveiled a deal with manufacturer Foxconn to make phones in emerging markets like Indonesia.
Lazaridis, who helped found BlackBerry (then Research in Motion) in 1984, stepped down as co-CEO along with Jim Balsillie in early 2012.
Shares of BlackBerry fell another 1.53% to $7.61 Thursday morning, leaving them off almost 36% on the year.