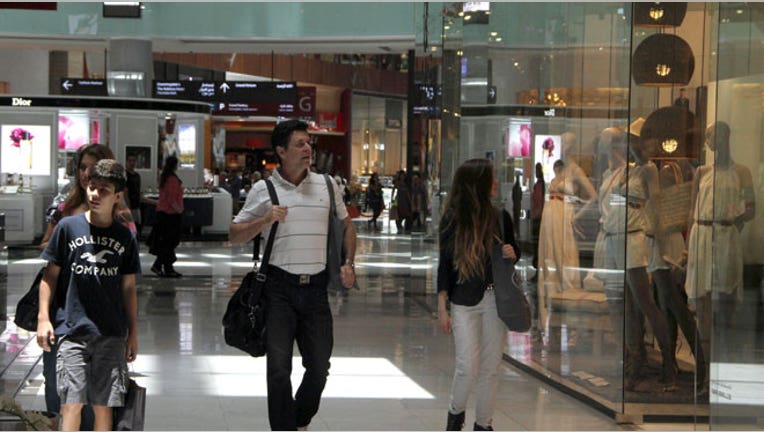 Welcome to OnSalet at FOXBusiness, where we look at cool deals and insane bargains.
Shop early to score great deals for those who have Samsung electronics on their wish lists. Find great home goods, apparel and toys on sale -- before Thanksgiving -- at Kohl's. If you're giving gift cards this year, why not give one that gives back? And build your holiday party playlist with ridiculously cheap MP3 albums at Amazon.
Samsung Sale
Samsung is offering some sweet Black Friday deals between now and Nov. 26, making sure you have plenty of time to get great goods at a discount.
The tech giant is offering deals on its products including the Galazy Note 10.1 and the Galaxy S III so you're sure to find a great gift for anyone on your list – or for yourself.
The Black Friday before and after sale even includes refrigerators, washers and dryers and other home appliances. Find out how much you could be saving – and where to find these items on sale near you – at Samsung.com.
Black Wednesday
If the Samsung Galaxy S III or heavy-duty household appliances aren't on your holiday shopping list this year, you may find what you're looking for at Kohl's (NYSE:KSS).
The retailer is starting to slash prices before Black Friday, announcing its Early Bird Specials the day before Thanksgiving.More 500 discounted items, including home décor, apparel and toys are set to go online Wednesday and last through Friday at 3pm CST. Then more in store door buster deals will be found in store starting at midnight on Thursday and lasting until 1pm on Friday.
Those who spend $50 get $15 in Kohl's cash in store and online through the weekend. Start making your list at Kohls.com.
uReport: Are You Part of the 'Black Friday Frenzy'? Send Us Pics
Gap Gives
Gift cards are probably the easiest gift to give – and they don't require waiting in line days before Thanksgiving.
Gap (NYSE:GPS) is adding a little something more to its gift cards this year with its Give Twice program. When you purchase a Gap gift card $5 goes to fight global poverty with care.org or to communitiesinschools.org to support dropout prevention efforts.
If you're feeling charitable during this season of thanks and giving, don't forget to donate to the Red Cross to help victims of Hurricane Sandy. Gap says it has already donated $1 million in cash and clothing to the Red Cross to help people affected by the storm. Just visit RedCross.org to make your own contribution – no overnight waiting in line with strangers required.
Albums at Amazon
If you decide to face the crowds on Black Friday, why not build an energetic playlist to keep you going?
Check out these great deals on MP3s from Amazon.com (NASDAQ:AMZN) You'll find popular albums – like Maroon 5's Overexposed for just $3.99 and nearly 700 other compilations for ridiculously low prices – with more than 650 of them between $2 and $5.99. You'll find them all here.
And don't forget to check Amazon.com for Black Friday Deals Week, where you can get great deals right now.
Know of a killer deal or insane bargain? Email the goods to OnSale@FOXBusiness.com or send us a Tweet and share the wealth.