Bitcoin Goes Mainstream with New York Stock Exchange Index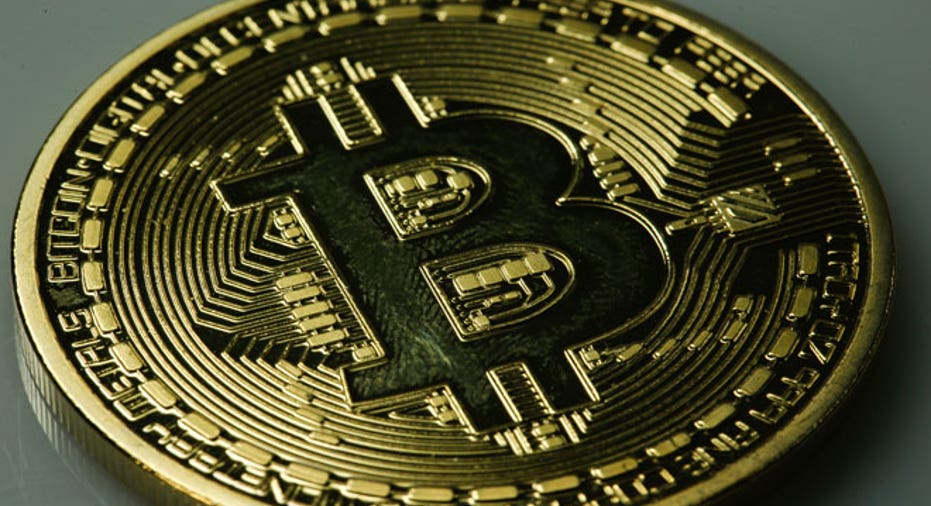 In a move that could further legitimize the digital currency, the New York Stock Exchange (NYSE:ICE) announced on Tuesday that it has launched a bitcoin index called NYXBT. The index will track the daily price movements of the virtual coin, which they are currently valuing at $237.03.
NYXBT will calculate the currency value based on transactions from "select" bitcoin exchanges. A standardized metric for bitcoin value is increasingly necessary, as businesses including Overstock.com (NASDAQ:OSTK), Expedia (NASDAQ:EXPE), and Dish Network (NASDAQ:DISH) accept bitcoin as a digital payment.
"Bitcoin values are quickly becoming a data point that our customers want to follow as they consider transacting, trading or investing with this emerging asset class," said NYSE Group President Thomas Farley, in a statement. "We are pleased to bring transparency to this market."
Proponents of bitcoin see the need for an alternative to government-issued money, especially in countries where the currency value is volatile. Bitcoin itself has fluctuated over the past two years, and in late 2013 was valued as high as $979 U.S. dollars, according to Coindesk.
"We welcome any index that increases price transparency and discovery," said Cameron Winklevoss, president at bitcoin exchange, Gemini. With his brother Tyler, the Winklevoss twins have their own bitcoin index called the Winkdex. They are also in the process of developing a bitcoin ETF, pending regulatory approval.
"As bitcoin and the blockchain become increasingly mainstream, major exchanges around the world will track and cover bitcoin prices and volumes, as well as timely new developments with the technology," said James Robinson IV, managing partner at RRE Ventures. Robinson is amongst the venture capitalists fueling bitcoin-retailed startups.
Earlier this year, NYSE participated in a $75 million funding round for Coinbase, a virtual bitcoin wallet that links to bank accounts. Co-investors included venture capital firms Andreessen Horowitz, Union Square Ventures and Draper Fisher Jurvetson.
While the Nasdaq (NASDAQ:NDAQ) was once labeled as the tech exchange, NYSE has also been making technology companies a priority, increasingly securing more tech listings, including Alibaba (NYSE:BABA) and Twitter (NYSE:TWTR).