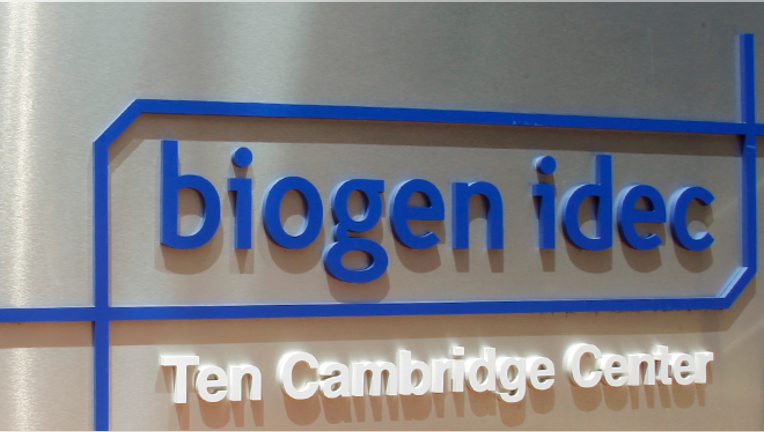 Biogen Idec Inc on Wednesday reported a higher first-quarter profit as sales of its new Tecfidera multiple sclerosis drug extended a run of eclipsing Wall Street sales expectations, and the U.S. biotechnology company raised its full-year forecasts.
Tecfidera racked up sales of $506 million for the quarter, easily topping analysts' expectations of about $440 million and the previous quarter's sales of $398 million.
The oral medicine, which was approved in the United States in March 2013, had been on track to become the drug to reach $1 billion in sales in the shortest time. But that pharmaceutical industry record was shattered on Tuesday, when Gildead Sciences Inc said its Sovaldi hepatitis C treatment had logged more than $2 billion in sales in its first full quarter on the market.
Based on the strong performance of its MS drugs, Biogen raised its full-year forecast and now expects revenue growth of 26 percent to 28 percent, up from a prior range of 22 percent to 25 percent.
The company said it expected 2014 earnings, excluding items, of $11.35 to $11.45 per share, compared with a prior outlook of $11.00 to $11.20.
Analysts on average are looking for a profit of $11.32 per share, according to Thomson Reuters I/B/E/S.
The company reported net income of $479.9 million, or $2.02 per share for the quarter, compared with $426.7 million, or $1.79 per share, a year earlier.
Excluding special items, Biogen said it earned $2.47 per share, missing the analysts' average estimate of $2.55. But the company said its earnings were reduced by about 35 cents a share due to a $118 million expense from a collaboration with Japan's Eisai Co on development of an Alzheimer's disease treatment.
Biogen sales rose 1.4 percent at $310.50 in premarket trading.