Binge Watching, Sports at Center of Fox Bid for Time Warner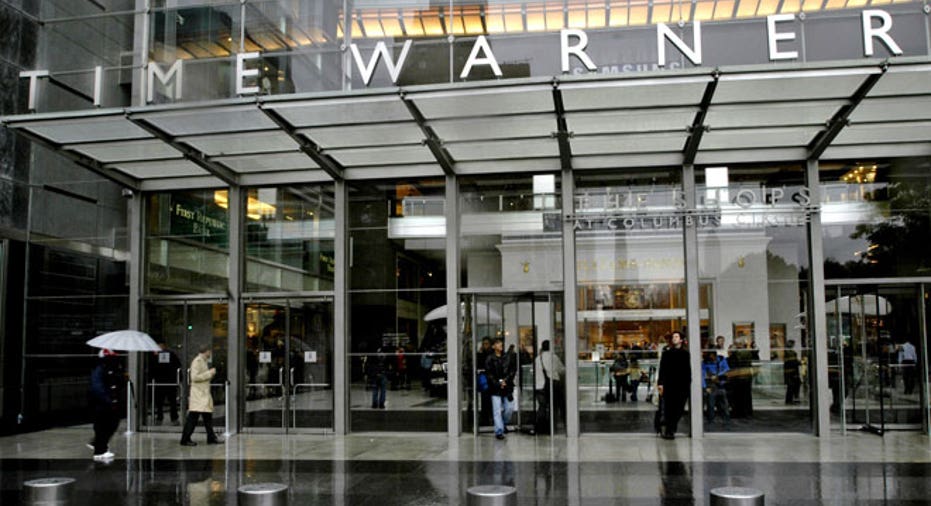 21st Century Fox (NASDAQ:FOXA) wants more sports and binge-watching muscle, and the media giant hopes to acquire Time Warner (NYSE:TWX) to get it.
Speculation of a potential buyout of Time Warner began to pick up with the HBO parent's recent spinoff of magazine publisher Time Inc. (NYSE:TIME). Analysts have indicated that Time Warner would be an attractive target for content providers seeking to match consolidation efforts in the pay-TV industry.
Tony Wible, an analyst at Janney Montgomery Scott, wrote in a research note to clients last month that television networks were ripe for deal-making. He highlighted a potential merger between 21st Century Fox and Time Warner, as well as a CBS (NYSE:CBS) acquisition of its former parent, Viacom (NASDAQ:VIAB), and a Walt Disney (NYSE:DIS) takeover of Discovery Communications (NASDAQ:DISCA).
A Fox-Time Warner deal would combine the Fox broadcast network, FX, Fox News and the 20th Century Fox film studio with Time Warner's Warner Bros., HBO and TNT, forming a single television and film behemoth with annual revenues of at least $60 billion.
Such a megadeal would present "a number of strategic benefits like the added sports rights, studio market share, TV production synergies, large content library, news programing synergies, distribution savings, and brand compatibility," Wible wrote, "however improbable it may seem."
Considering the opening bid from 21st Century Fox, the odds of Rupert Murdoch's media empire successfully completing a deal for Time Warner are on the rise. "There's a high probability it will happen if the price goes up," Wible said Wednesday.
Capitalize on Binge-Watching
The roughly $80 billion proposal is largely an effort to maximize the value of streaming video, Albert Fried & Co. analyst Rich Tullo said.
"This new market that appeared last year, really, is like the Bakken oil of the media business," Tullo remarked, speaking of the North Dakota shale formation. "This is all about streaming. The market is bigger than anybody is expecting. This is like the early days of TV."
In a note to clients, Tullo explained that content producers sell the digital rights to TV shows and movies at a steep discount. AMC Networks' (NASDAQ:AMCX) "The Walking Dead," for instance, generates $40 million in advertising revenue on Sunday nights, which represent 50% of total viewership  for the show's first 30 days. Yet AMC earned just $17 million in incremental revenue from all of its original shows combined.
A merger of Fox and HBO could control 30 or more of the top 50 shows that viewers watch in succession—a practice known as binge-watching—once HBO's exclusivity deal with Amazon.com (NASDAQ:AMZN) begins to gain traction, Tullo added. The two companies are already responsible for 20 of the top 50 shows for binge-watching.
Since Netflix (NASDAQ:NFLX) saw its top line expand by 30% following its rights deal with AMC, Tullo sees a streaming opportunity for a 21st Century Fox-Time Warner combination in excess of $3 billion.
"When you combine those two pieces, who says they can't charge more? They can write their own ticket," he commented.
21st Century Fox said Time Warner rebuffed a takeover bid last month, and the two sides aren't currently in discussions. According to Time Warner, the bid included $32.42 a share and 1.531 of 21st Century Fox class-A shares for each Time Warner share. Based on 21st Century Fox's share price at the end of June, the offer valued Time Warner at approximately $85 a share.
Shares of Time Warner surged 18.2% to $83.94 on the news. 21st Century Fox, the parent company of FOX Business, was down 4.8% at $33.51 in recent trading.
Hungry for Live Sports
Sports programming is also at the center of recent M&A in the media world. AT&T's (NYSE:T) $49 billion proposal to buy DirecTV (NYSE:DTV) is contingent on the renewal of the satellite TV company's exclusive deal for NFL Sunday Ticket, a package that includes live access to every out-of-market National Football League game.
21st Century Fox, which launched Fox Sports 1 last year to rival Disney's ESPN, would acquire rights to college and professional basketball, including the NCAA Final Four and NBA Finals. A deal between Time Warner's Turner Sports and the National Basketball Association expires after the 2015-16 season, and Turner Sports will get the first shot at securing the next rights package.
21st Century Fox already has a deal to broadcast NFL games and NASCAR races. Both Fox and Turner have agreements with Major League Baseball. Those contracts run through 2021 and give Fox the rights to the World Series.
Wible said it's difficult to quantify synergies, but 21st Century Fox will clearly gain more leverage when negotiating with pay-TV companies for the carriage of its networks.
"It's a very powerful portfolio of content to turn down. Sports are very difficult to go without," Wible said. As an example, he noted that "much of CBS's success with Showtime and retransmission fees is tied to NFL rights."
Consolidation in the pay-TV business, including Comcast's (NASDAQ:CMCSA) proposed $45 billion takeover of Time Warner Cable (NYSE:TWC), has raised the urgency for TV and film companies to combine forces, Wible added. "You need a bigger portfolio to counter."
More players could emerge in a bidding war for Time Warner. Last week, FOX Business Network's Charlie Gasparino reported that Wall Street is keeping an eye on Google (NASDAQ:GOOGL), which is also capable of making a sizable bid.
The pressure for Time Warner to accept a buyout could build if 21st Century Fox sweetens its bid, with Wible suggesting "there's real validity to questioning [Time Warner's] independent growth." In its statement confirming the initial overture, Time Warner said its growth plans are "superior to any proposal that [21st Century Fox] is in a position to offer."
Wible believes 21st Century Fox "absolutely makes the most sense," citing the financial and strategic benefits. He also said regulatory issues are of little concern, especially since Fox reportedly plans to sell Time Warner's cable news channel, CNN.