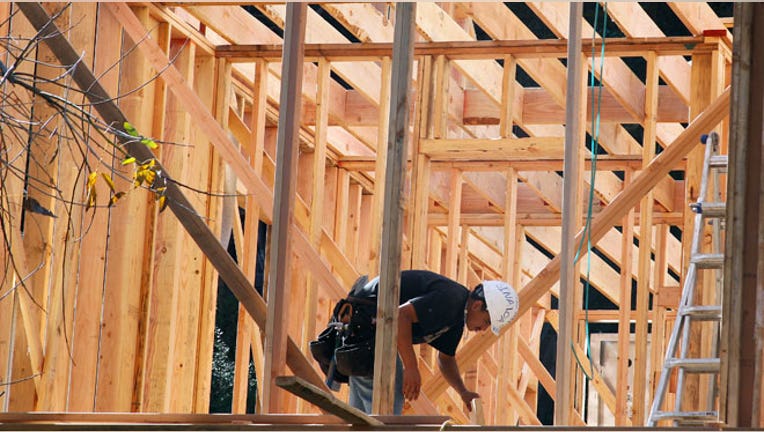 D.R. Horton Inc, the largest U.S. homebuilder, reported a 4 percent rise in quarterly orders as stabilizing mortgage rates and signs of an economic recovery spur housing demand.
D.R. Horton's shares rose 5 percent in premarket trading after the company also reported an 86 percent jump in profit for the winter quarter, seasonally the slowest selling period for U.S. homebuilders.
A low supply of finished homes has allowed builders to raise selling prices. D.R. Horton said its average sales price rose 10 percent to $275,600.
"Housing market conditions continue to improve across most of our operating markets, and our weekly sales pace has accelerated in January," Chairman Donald R. Horton said in a statement on Tuesday.
Buyers are likely adjusting to higher mortgage rates, which have somewhat stabilized after spiking in July.
D.R. Horton said orders increased to 5,454 homes in the first quarter, compared with a 2 percent fall in the preceding quarter.
Smaller peer PulteGroup Inc had reported a 17 percent drop in quarterly orders in October. The company reports fourth-quarter results on Thursday.
D.R. Horton's net income almost doubled to $123.2 million, or 36 cents per share, in the quarter ended Dec. 31 from $66.3 million, or 20 cents per share, a year earlier.
Revenue rose 33 percent to $1.64 billion.
D.R. Horton shares have dropped 1.7 percent in the past 12 months while the Dow Jones Home Construction index, fell about 7 percent.
The company's shares were up at $21.98 before the bell on Tuesday after closing at $20.94 on the New York Stock Exchange on Monday.