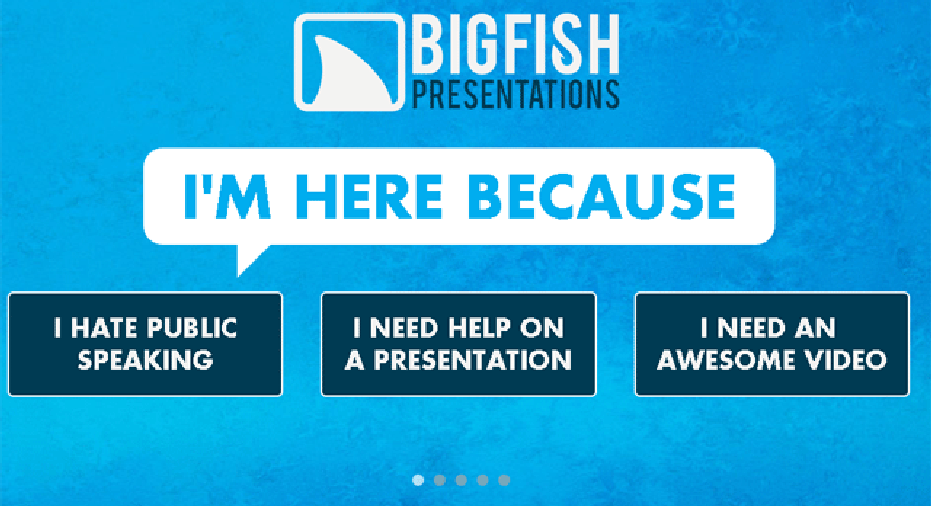 We're highlighting small businesses from around the country as nominated by you, our readers. If your favorite small business is using Twitter to communicate with customers, let us know about it @fbsmallbiz with the hashtag #mysbc, and it may be featured as an upcoming Small Business Spotlight.
Small Business of the Day: Big Fish Presentations
Who: Kenny Nguyen, 22, @BigFishPresCo
What: Presentation design and strategy
Where: Baton Rouge, La.
When: February 2011
How: Nguyen, a student at Louisiana State University in Baton Rouge, said his first attempt at launching a business "failed miserably." But his presentation drew praise, and after watching one company's disappointing presentation, the CEO and founder of Big Fish Presentations realized he could do "way, way better."
Big Fish Presentations develops strategies for corporate presentations and does writing, design, training and video production.  And according to Nguyen, the company continues to grow as it adds to a client list that includes companies like Oracle (ORCL), Cabela's and Blue Cross Blue Shield, which became a client after Nguyen sent a tweet to its CEO.
Nguyen said Gus Murillo, the president and COO who manages Big Fish Presentation's accounts, has been instrumental in the company's success.
Big Fish Presentations has also drawn recognition as one of "America's Coolest College Start-ups in 2012" by Inc.com and as the central region runner-up in the Global Entrepreneur Awards.
Quote from the owner: "Company presentations can be much more dynamic and engaging, and there are not many presentation management companies."