Big Banks Are Back in Small Business Lending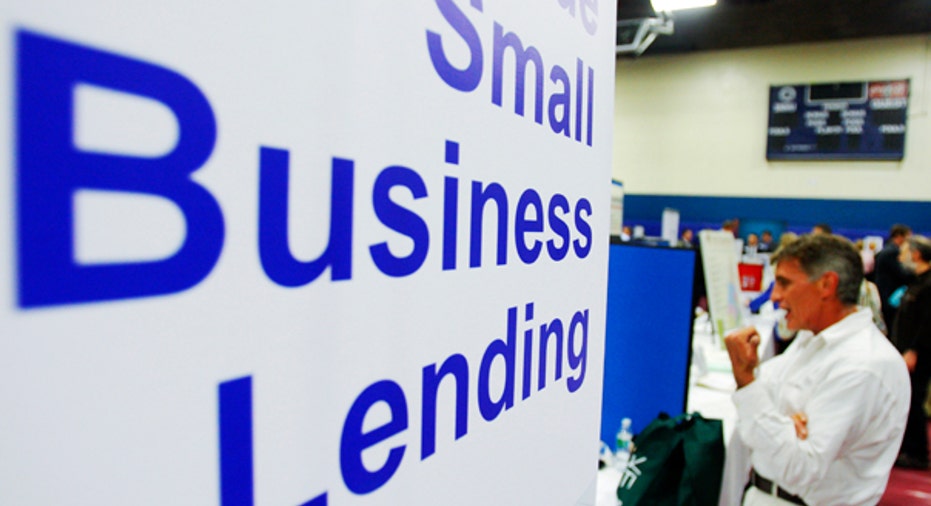 Some positive signs for the economy in September may help boost the Obama campaign, just at a time when Republican challenger Mitt Romney appeared to be gaining ground.
The September 2012 Jobs Report released by the Labor Department indicated that the economy created 114,000 jobs last month and that the unemployment rate dipped to below 8% for the first time in two years, down to 7.8% from 8.1% in August.  Further, the number of Americans looking for work dropped to 12.1 million, the lowest total since President Obama took office in January 2009.  Republicans were quick to note that President Obama's economic experts predicted that unemployment would dip to  5.6% if Congress passed the President's $800 billion stimulus package.
Alan Krueger, head of the White House's Council of Economic Advisors, said: "While there is more work that remains to be done, today's employment report provides further evidence that the U.S. economy is continuing to heal from the wounds inflicted by the worst downturn since the Great Depression."
My own research has found good news for small business owners. The Biz2Credit Small Business Lending Index for September 2012 indicates that big banks have started lending to small companies at a higher frequency as of late. Last month, big banks (categorized as having $10 billion or more in assets) approved 14.2% of small business loan requests, up strikingly from 10.9% in August. Notably, CitiBank, which had adhered to strict lending criteria for small businesses since the credit crunch began in late 2008, has begun to grant an increasing amount of funding requests. Other large banks, including Citizens Bank and Sovereign, have also become increasingly aggressive in the small business lending space.
Why is this good news?
It has been well documented that small businesses create the lion's share of new jobs in the U.S. economy. Access to capital is key for entrepreneurs seeking to launch a new venture, as well as for small business owners looking to expand their companies. Expansion translates into more business and thus creates more jobs.
Better than anyplace in the world, the U.S. fosters entrepreneurship and encourages the creation of startups. These small companies grow into larger enterprises and some of them eventually become large corporations. Every global firm at one time was a startup.
While I won't go as far as to say that the economy has turned the tide and there are calm waters ahead, I am encouraged by what I am hearing from the banks and from small business owners. After hunkering down for a long time, the banks realize that they will only begin to make money if they continue to do deals. Small businesses can grow only when they have the capital available to do so.
This opinion column was written by Rohit Arora, co-founder and CEO of Biz2Credit, an online resource that connects small business owners with 1,100+ lenders, credit rating agencies, and service providers such as CPAs and attorneys via its Internet platform. Since 2007, Biz2Credit has secured more than $600 million in funding for thousands of small businesses across the U.S.