Big Appetite: Investors Gobble up Shares of GrubHub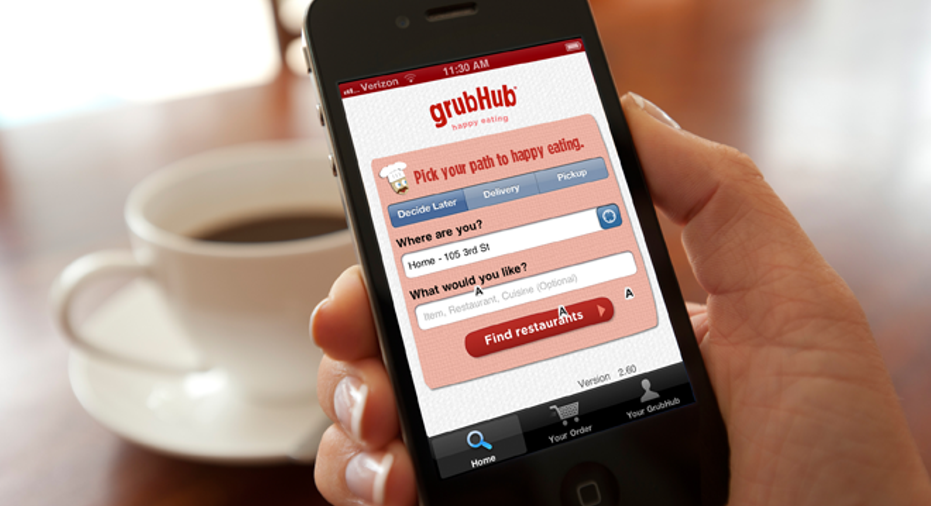 Mobile food ordering app GrubHub (NYSE:GRUB) cooked up a solid debut on the New York Stock Exchange Friday, with its shares landing 31% above their initial public offering price.
The rally ends an upbeat day for the online food ordering site as investors gobbled up its newly offered shares, which opened close to 54% above their $26 IPO price.
The company, which also runs Seamless.com, raised a higher-than-expected $192 million through the offering of 7.4 million shares, valuing GrubHub at just over $2 billion.
It had initially offered 7 million shares in the range of $20 to $22 a share, but then raised that range to $23 to $25 earlier this week before ultimately pricing at $26.
The company last year processed more than 135,000 revenue-generating orders each day, helping to lift 2013 revenues by 67%, according to securities filings. It sent more than $1 billion in gross food sales to local takeout restaurants, processing an average of 150,000 orders a day.
Chicago-based GrubHub and Seamless merged in August 2013, bringing together the two leading names in online food ordering and doubling each of their user bases. Today, GrubHub features more than 28,000 ordering restaurants in more than 600 cities in the U.S. and London.
It has more than 600 employees in Chicago, New York City, Salt Lake City and London, and reports that a growing 40% of orders now come through mobile devices, a key advantage as more tech companies struggle to win over app users.
Citigroup (NYSE:C) and Morgan Stanley (NYSE:MS) acted as underwriters on the IPO.
GrubHub marks the biggest high-profile tech IPO since "Candy Crush" maker King Digital Entertainment (NYSE:KING) flopped last week.
The mobile game maker's shares closed nearly 16% below their initial public offering price, marking a negative debut in an IPO that raised $500 million.