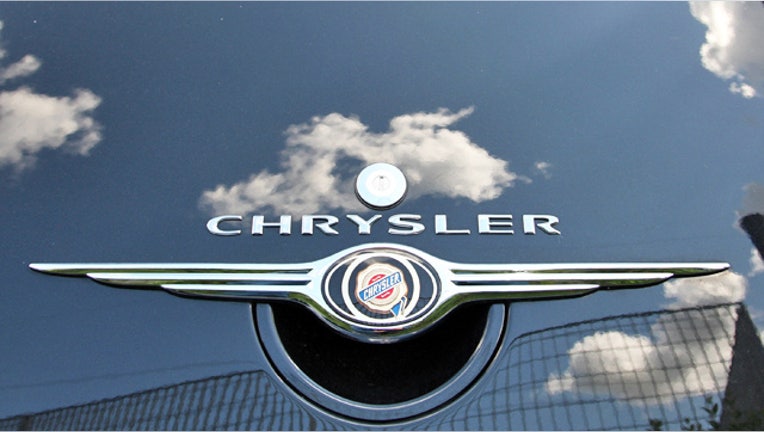 U.S. auto sales closed out 2012 on a mostly strong note, with General Motors (NYSE:GM), Chrysler and Ford (NYSE:F) all logging their strongest December since at least the Great Recession.
The reports, which were mostly stronger than industry forecasts, underscore progress in the auto world as the labor and housing markets continue to slowly improve.
Chrysler enjoyed the strongest growth of the Big Three auto makers, notching a 10% year-over-year jump in December. GM continued to lead the way in total sales and posted a 4.9% increase in sales for last month, while Ford slightly beat expectations with a 1.9% increase in December sales.
GM said it sold 245,733 vehicles in the U.S. last month, its strongest December since 2007. GM's retail volume surged 38% last month, its best retail performance of the year.
"GM's strong finish in 2012, the industry's momentum and the overall health of the U.S. economy make us optimistic about 2013," Kurt McNeil, vice president of U.S. sales operations at GM, said in a statement.
GM Bullish on 2013
Cadillac paced GM's gains, generating a 12.2% leap in December sales to 18,248 units. Sales at Buick jumped 10% year-over-year to 16,473 vehicles, while GMC sales gained 4.7% to 43,921 units and Chevrolet sales ticked up 3.7% to 167,091.
For the year, GM's sales gained 3.7% to 2.6 million vehicles, representing slower growth than Ford and Chrysler but still leading the way in total sales.
GM said its incentive spending, a closely-watched measure, was "competitive with industry-wide levels" and "remains below many Asian and domestic competitors."
McNeil said the budget compromise in Washington "removes uncertainty and clears the way" for light vehicle sales to climb to the 15 million to 15.5 million unit range in 2013.
Shares of Detroit-based GM rallied 2.32% to $29.80 on Thursday, leaving them up almost 38% over the past 12 months.
Ford Narrowly Tops Forecasts
Ford enjoyed a 1.9% year-over-year rise in sales to 214,222 vehicles in December, slightly exceeding estimates from Edmunds for a gain of 1.6% and marking its best December since 2006.
Overall, Ford sold 2.25 million vehicles in 2012, up 4.7% from 2011.
"Ford finished 2012 strong, with retail sales showing improved strength as more customers returned to dealer showrooms," Ken Czubay, vice president of Ford's U.S. marketing, sales and service, said in a statement.
Car sales at Ford soared 22.8% last month to 67,828, offsetting a 7.2% drop in truck sales to 86,000 and a 3% dip in utilities sales to 60,394. Ford brand sales gained 2.5%, while Lincoln sales slid 12.1%.
Among the best selling vehicles were the Fiesta and Focus, which logged greater than 50% sales increases each.
Dearborn, Mich.-based Ford saw its shares rise 2.12% to $13.47 Thursday, giving them a solid 12-month gain of 17%.
Chrysler Continues Rebound
Meanwhile, Chrysler said it sold 152,367 vehicles in December, up 10% year-over-year and good for the company's strongest December since 2007 when the economic crisis began. Edmunds had forecasted a 7.3% rise in December sales for Chrysler.
"Chrysler Group ended 2012 on a strong note," Reid Bigland, head of U.S. sales at Chrysler, said in a statement. "Seven of our vehicles recorded their best ever annual sales in 2012 demonstrating how the quality, design and fuel efficiency of our product line up continues to resonate with consumers."
Full-year sales grew 21%, Chrysler's best annual sales gain since 2007. Chrysler also continues to pick up domestic share, which rose to 11.2% in 2012 from 10.5% in 2011.
The company's December sales were driven by a 26% leap in Dodge brand sales amid a 63% surge for its Journey model and a 19% jump for Avenger sales.
Ram sales rose 16% year-over-year last month, while Chrysler brand sales gained 6% and Fiat sales soared 59%.
On the other hand, Chrysler posted a 9% drop in Jeep brand sales as Liberty sales plunged 43% and Compass sales declined 26%.
Meanwhile, Toyota Motor (NYSE:TM) said its U.S. sales rose 9% last month, trailing forecasts for a 13% rise.
Still, Toyota continued to bounce back in 2012, with annual sales soaring 26.6% to 2.1 million vehicles.
Shares of Toyota slid 0.38% to $95.63 on Thursday.