B&G Foods Gobbles Up Snackwell Cookies, Back to Nature Bars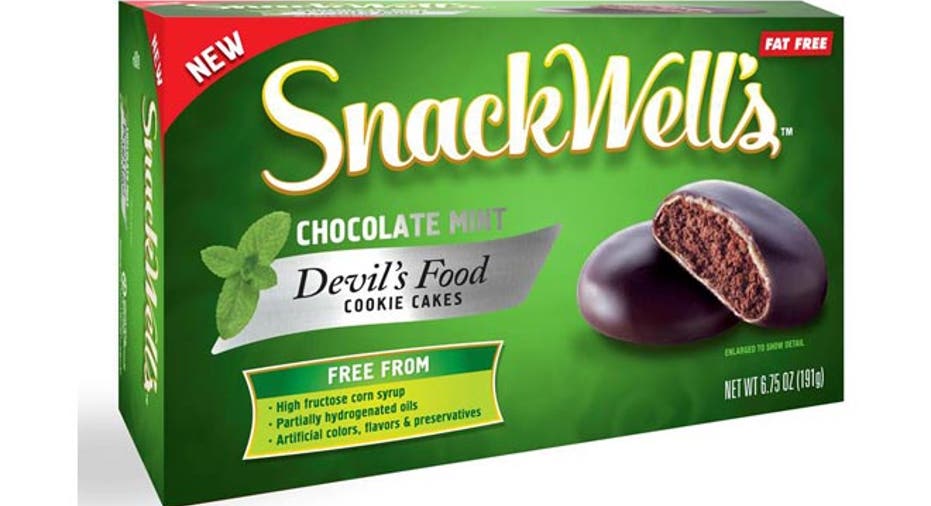 B&G Foods Inc. (NYSE:GGS) has struck a deal to buy SnackWell's cookies and Back to Nature granola bars for $162.5 million, adding to its stable of older brands that have faltered as eating habits change.
Chief Executive Bob Cantwell said acquiring SnackWell's low-fat products and Back to Nature's bars from a joint venture between Oreo maker Mondelez International Inc. and private-equity firm Brynwood Partners will give B&G more leverage with natural-foods retailers.
"We'll have a bigger place at the table to talk to Whole Foods and Sprouts," he said. "Hopefully we'll add more brands like this under that platform."
B&G has developed a taste for longstanding brands like Cream of Wheat and Green Giant frozen vegetables that Mr. Cantwell said had been neglected by the big food companies that have long owned them. Lagging sales have pushed Nestlé SA, General Mills (NYSE:GIS) and other conglomerates to shed laggard brands in recent years and focus on their most popular products.
Nabisco created Snackwells in 1992 at a time of high demand for low-fat products. At its peak the brand's Devil's Food Cookie Cakes and other treats generated more than $500 million in annual sales, but their popularity has waned as consumers shifted to low-carbohydrate and low-sugar diets.
About five years ago, Mondelez (NASDAQ:MDLZ) sold controlling interests in SnackWell's and Back to Nature to Brynwood Partners and tasked the private-equity firm with reviving SnackWell's and expanding the Back to Nature brand. Sales of Snackwell's products have continued to struggle, but Brynwood had more success boosting Back to Nature by introducing new products and getting them into more stores. Today SnackWell's and Back to Nature generate about $80 million in annual sales.
Brynwood Chief Executive Henk Hartong said smaller brands that are part of a bigger conglomerate can benefit from the attention a smaller company can bring. B&G's sales were about $1.4 billion last year, compared with Mondelez's $26 billion.
"What it's starving for and what it needs to be successful, it can't get from a giant company that is trying to manage so many brands," he said of a smaller brand.
Write to Annie Gasparro at annie.gasparro@wsj.com
(END) Dow Jones Newswires
August 20, 2017 11:04 ET (15:04 GMT)