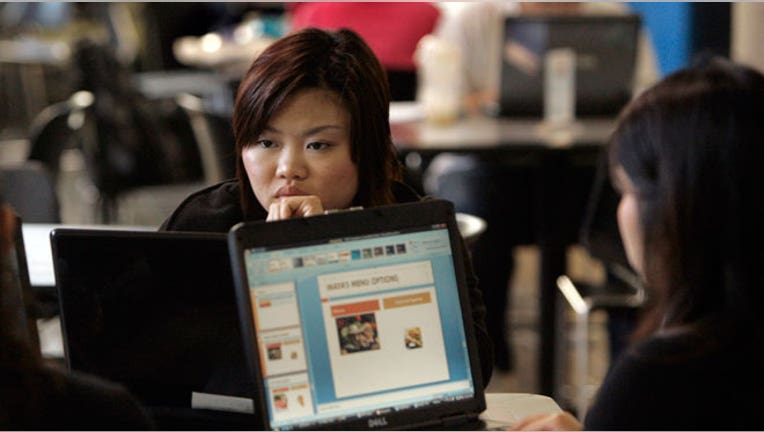 When it comes to professional social networking sites to gain a professional edge, LinkedIn has been at the front of the pack in recent years. The site has grown to more than 200 million members in more than 200 countries and territories as users sign up looking to make new professional connections, expand their job hunt or find a qualified candidate to fill an open position. (http://blog.linkedin.com/2013/01/09/linkedin-200-million/)
Students and graduates have a bevy of websites they can use to aid their job search, connect with experts and learn more about their field, but they have to know where to look and how to use them to their full advantage.
"It's important for students to use various tools simply because it's so easy to take advantage of them these days," says Roberto Angulo, CEO of AfterCollege. (http://www.aftercollege.com/) "Their effectiveness varies, but it's important for students to cast a wide net to improve their chances of getting a job."
For students and grads on the job hunt who are looking for resources besides LinkedIn to build on their networks and land a job, here are four websites worth checking out.
Sokanu
When 21-year-old Sokanu CEO Spencer Thompson launched his website right out of high school, he wanted to help young people identify a broader sense of career discovery and development.  (http://www.sokanu.com/)
"Many of the other platforms right now are very job-focused and not much else is offered," Thompson says. "We are career-focused and understand that discovering and pursuing your passion is a long-term process."
Sokanu offers career-matching technology similar to dating sites or music-matching sites: The career discovery component of the site asks members a series of questions about their interests, values, and skills, matching them to careers they're most compatible with.
Instead of uploading resumes in a traditional format, members can create a profile that highlights accomplishments in more of a story form.
"This is incredibly valuable to both new students and new graduates, as it encourages people to reflect on who they are and what it is they want to be doing," says Thompson. "Most people need to try a few options to learn about themselves and understand what it is they are meant to be doing. Our career discovery platform helps to take some of the guesswork out of this process."
iSawYah
Husband and wife team Russell and Andrea Castro wanted to create a more visual way for job seekers to connect with others in their field and find work opportunities rather than hiding behind the keyboard.
"We realized that a lot of people are struggling out there--what if they just wore their skills and people would notice them?" says iSawYah  co-founder, Russell Castro. (https://www.isawyah.com/)
Users create a free online profile page with skills, services, existing businesses, hobbies, photos, samples of previous work and links before ordering a customized iSawYah button, keychain, or bumper sticker printed with their specific profession or skill and username linking back to their online profile.
"They could actually be standing right next to someone right in the store or at the super market--we decided to use our grass roots approach of being a walking billboard and combining it with the technology with the profile page," Castro says.
College students in particular can benefit from using iSawYah by simply commuting and walking on-campus while wearing their button, says Castro.
"They do a lot of networking; they like to go out socializing with their friends, so they're out in the public a little more than someone who's a little bit older."
MyWorkster
While current students can take advantage of career fairs and information sessions on campus, MyWorkster targets graduates interested in local networking career expo events for alumni. (http://www.myworkster.com/)
The site alerts users of events held on college campuses with 10 to 12 other schools in the area and are marketed to employers as alumni only, with around 100 employers and 1000 job seekers at each event, says Jeffrey Nortman, vice president of alumni events.
"Typical of our events is 20% of the job seekers are recent grads and the rest have been in the work force on average of about five or six years," he says.
Nortman explains that the career expos allow prospective candidates to meet employers face to face to make a good first impression and stand out from a sea of resumes.
"Whether you can do interactive online or you come to a networking event, the nice thing about our events are that they are four hours," he says. "For the employers, they get to see hundreds of people and for the job seekers, it's a great opportunity to meet 100 employers in area, network and find out if there's a job or career there."
AfterCollege
Students and graduates can set up an AfterCollege profile noting their college and what they want to study/have studied to find jobs and internships relevant to them based on their field or if certain employers have expressed interest in candidates with their specific background, says Angulo. (http://www.aftercollege.com/)
"As a result, students and grads become aware of jobs they didn't know were out there--it's a discovery process for them," he says.
Employers can search specifically for entry-level candidates and new grads who are alerted via email if there are opportunities that are a match.
Students can join career networks in conjunction with over 16,000 academic departments and groups at over 2,300 colleges and universities, as well as career networks created for faculty, who then get their students and industry contacts using them.
"Students are able to leverage faculty connections...without having to go out and request random one on one connections," says Angulo. "We expose students to industry networks that they don't easily have access via other services."