Beyonce and H&M: Who Benefits More From the Relationship?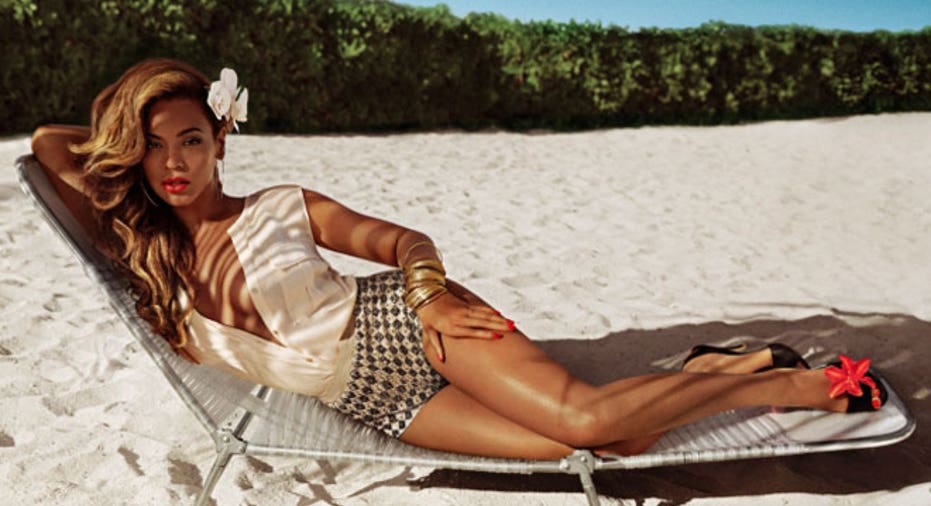 Beyonce's beachy ads for H&M -- the affordable clothing line with a young edge -- made a big splash this week, kicking off the store's summer campaign.
The music sensation follows recent H&M campaign stars like singer Lana Del Rey, French model and actress Vanessa Paradis and soccer star David Beckham.
When a major star with their own well established brand such as Beyonce becomes the face of a campaign for another well-known brand, it begs the question: who's getting more from the relationship? To answer that question – as well as the business takeaways from the partnership – FOXBusiness.com spoke with branding expert and Zimmerman Advertising Chief Marketing Officer Cliff Courtney.
"In terms of pure wattage, Beyonce has got more juice – they're lucky to get her," says Courtney. "If you need more pizzazz on your image, Beyonce is the way to go."
But Courtney is also interested in what the move says for Beyonce and her empire.
"Beyonce is very painstakingly managed and not even remotely haphazard. If [team Beyonce is] thinking she belongs at H&M, it's undoubtedly calculated to help her image. There's a lot of glamour attached to her, so maybe they want her to be more accessible to the people who might download her music or buy her CDs," he muses.
"You have to look at H&M in terms of the ethnicity of the clients and think about what audience she's picking up through the relationship," Courtney adds.
When it comes to the lessons that entrepreneurs can learn from the partnership, Courtney cautions, "Your brand must be larger than the brand of any celebrity you align yourself with." He says that this is especially important for smaller businesses: "You can't take a shortcut to fame – the dark side is you become all about the celebrity." Courtney points to Nike and Michael Jordan as an example of a pairing in which both the company and the star had robust enough brands that neither one defines the other.
"If your brand can't survive a celebrity, then you haven't spent enough time building your brand and image," warns Courtney.
And lest you think that celebrities never align themselves with small businesses, Courtney says that "it sometimes makes sense for a big star to pair with a small business. It might make them appear more grassroots or give them more visibility in a small market."