Better Options if You Have 'One of the Worst Credit Cards' on the Market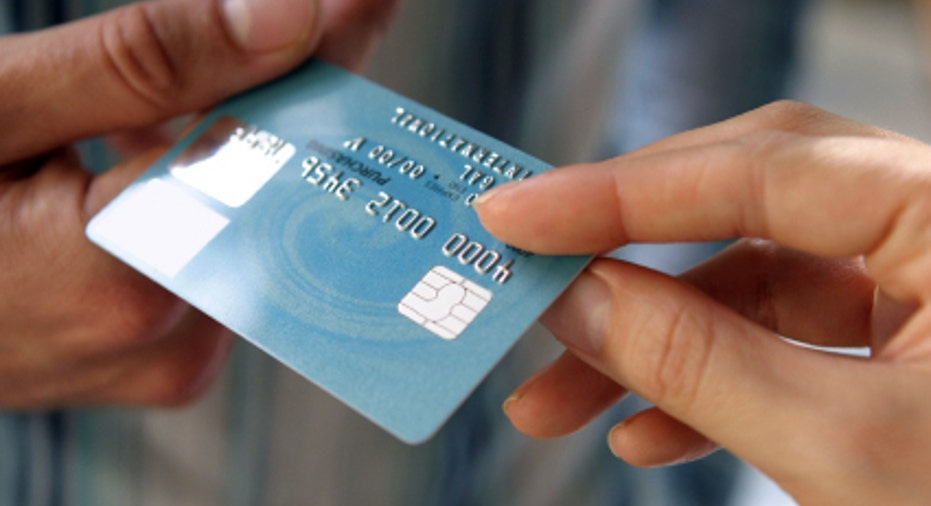 Its not fun being negative, but sometimes acknowledging the worst helps us better recognize the best. This is certainly true and extremely helpful when it comes to credit cards.
While its now much easier than ever to identify the worst credit cards on the market, and the gap between the best and worst has diminished thanks to the new credit card law (the CARD Act), the negative financial ramifications of making a poor credit card choice are still significant.
So too, however, is the positive opportunity that comes with realizing such a mistake: here's what Card Hub has determined as some of the worst credit cards out there and how you can replace them in your wallet.
The Wells Fargo Business Platinum Card No rewards&check. No low-interest APR on purchases&check. No 0% balance transfers &check. No major CARD Act protections&check. This card certainly doesnt have much going for it. It does have a 9.24%-18.24% APR and no annual fee. All things considered, this is a poor choice for any small business owner given the alternatives.
Recommendation: Bank of America Cash Rewards for Business  0% APR on purchases for nine months; 3% cash back on purchases made at gas stations, office supply stores and for computer network services; and 1% cash back on everything else. Bank of America, the cards issuer, is also the only major credit card company to extend the CARD Acts major tenets to all its business credit cards.
The First PREMIER Bank MasterCard Would you want a card that requires you to place a $95 security deposit for the privilege of having a $300 credit line, a 49.9% APR, a $75 first-year annual fee and $123 in membership fees each following year? Then dont use the First PREMIER MasterCard.
Recommendation: Capital One Secured MasterCard Like the First PREMIER card, this is a partially-secured credit card. Unlike the First PREMIER card, its annual fee is only $29, its APR only 22.9% and you can use it abroad at no extra charge.
The Barclaycard Financing Visa This card, offered in conjunction with Apple, doesnt have rewards or a traditional low-interest introductory offer for either purchases or balance transfers.
Instead, it has a 22.99% regular APR and a deferred-interest feature that gives you the chance of avoiding interest on your first Apple purchase. This offer might not sound too bad on the surface, but escaping interest is contingent upon paying for your purchase in full within six or 12 months, depending on its original price. If you fail to do so within the allotted time, or you are late making any payment, the regular rate will be applied retroactively. Oh well, at least it doesnt have an annual fee.
Recommendation: Capital One VentureOne Rewards . The Capital One card is particularly attractive given that it has no annual fee and provides a true 0% APR offer on purchases for the first 12 months. It also offers 1.25% cash back when points are redeemed for any travel-related purchases and provides 10,000 bonus miles (equal to $100 in travel expenses) when you spend $1,000 in the first three months.
The Visa Black Card The only thing going for the Visa Black Card is a name that confuses consumers. Visa is simply using clever branding to play off the nickname for the exclusive American Express Centurion Card, which is popularly referred to by celebrities as the black card. Do not fall into this trap; this Visa card has a $495 annual fee, 0% APR on balance transfers for six months, a 14.99% regular APR, 1% cash back on all purchases, concierge services and access to airport lounges. Some of these attributes might sound alright, but they really arent worth $495 a year.
Recommendation: While Card Hub doesnt recommend paying more than a $100 annual fee for a credit card or charge card, if youre dead set on getting some of the perks only available with high-annual-fee cards, you might want to check out the Platinum Card from American Express, which not only has a lower annual fee ($450) than the Visa Black Card, but also provides far more bang for your buck.
In addition to airport lounge access and concierge services, this card provides enough rewards points for a roundtrip domestic airline ticket after you spend $1,000 during the first three months, $200 in annual airline credits to cover checked baggage and other incidentals, and free upgrades at more than 700 hotels and resorts worldwide. Whats more, it doesnt charge foreign transaction fees.
Odysseas Papadimitriou is the CEO of Card Hub, a credit card comparison website.