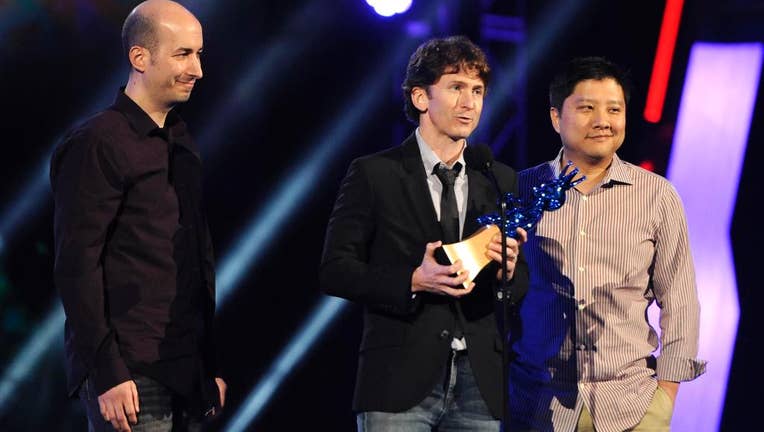 Bethesda jump started the Electronic Entertainment Expo by showing off the latest installments of "Doom" and "Fallout."
The video game publisher launched this year's annual video game extravaganza Sunday night with its first-ever E3 press conference at the Dolby Theatre.
The developer showcased scenes from a new edition of the hellish first-person shooter "Doom" and the post-apocalyptic role-playing saga "Fallout 4."
"Fallout 4" director Todd Howard says the game will be released Nov. 10. "Doom" is set for spring 2016.
Bethesda also unveiled the strategy card game "The Elder Scrolls: Legends," a follow-up to the stealthy title "Dishonored," as well as new content for the multiplayer battle game "Battlecry" and the online role-playing game "The Elder Scrolls Online."
E3 runs through Thursday at the Los Angeles Convention Center.