Best Renters and Homeowners Insurance Companies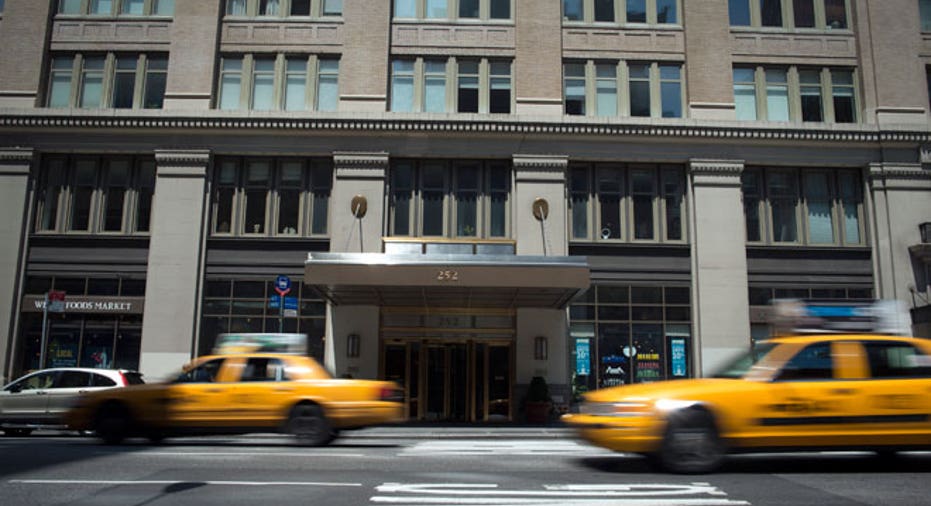 While homeownership may be the American dream, when it comes to home insurer satisfaction, renters are better off according to a recent J.D. Power survey.
Survey results indicate that renters are happier with their insurer than homeowners. Satisfaction among renters hit 809 on a 1,000-point scale compared with 787 for homeowners. The survey ranked five factors which included interactions, policy offerings, price, billing and payments as well as claims.
Why are renters so much happier? Like many things in life, price was a big factor. Renters simply feel their insurance is a better deal. Price satisfaction among renters was a significant 45 points higher than with homeowners.
It varies by location but in most cases, renters insurance is a bargain compared to homeowners insurance. The Insurance Information Institute reports that renters paid an average of $185 per year in 2010, a 0.5 percent rise from 2009. Homeowners on the other hand were forking out an average of $909, a 3.3% increase.
Statistics show that 25% of consumers currently rent their primary residence. The figure is even higher for residents of a major city according to the U.S. Census Bureau. In New York City almost 70% of the population rents, in Los Angeles it's 61% and in Chicago just over 55% are renters.
Surprisingly, despite the fact that renters can protect their possessions for roughly $200 a year, 46% of them don't have renters insurance.
According to Jeremy Bowler, senior director of the global insurance practice at J.D. Power, that number could change in the near future. "We think the 'take rate' on renters insurance is increasing," says Bowler. Three factors seem to be at play:
Large commercial landlords are starting to require renters insurance.
Many renters have delayed a home purchase due to the recession. In the meantime they have started to collect expensive possessions, and want to protect them.
The recession has also resulted in people losing their homes. These former homeowners were accustomed to paying insurance for their belongings so they have that mindset.
Price was not the only factor that renters deemed important. An easy to use website (22%) and online assistance (11%) ranked higher among renters than it did with homeowners. Bowler speculates that this may be due to the fact that renters tend to be younger. Statistics back him up, according to the National Multi Housing Council (NMHC) 43% of renters are under the age of 30.
Renters also tend to be more loyal to their insurers, especially if they bundle their car insurance. The survey found that retention rates among renters who bundle was an astounding 91%, compared to only 67% for non-bundlers.
Survey says: Best homeowners insurance and renters insurance companies
State Farm captures the largest share of the renters insurance market with 26%, Allstate was a distant second with 12% and USAA rounded out the top three with 10%. Despite dominating the market, State Farm did not bring in the highest customer satisfaction ratings.
Nationwide ranked number one among renters with a score of 823, thanks to outstanding customer service. According to Bowler, one of the key factors in their success is the proportion of customers who completely understand their bill. "Industry averages indicate that less than half of customers completely understand their bill, but with Nationwide customers that number is 74%."
American Family was second and the Automotive Club of Southern California was third. State Farm ranked fourth.
Homeowners ranked Amica Mutual highest when it came to customer satisfaction. Again, taking care of their customers helped push them to the top of the list. Survey respondents felt that Amica does a great job of "not dropping the ball."
State Farm ranked second followed by Auto-Owners Insurance.
Renters insurance tips
If you are one of the 46% of renters who doesn't have renter's insurance, here are a few things to keep in mind:
Type of policy - There are two types of renter's insurance policies and knowing the difference will help you decide which is right for you:
Actual Cash Value - These policies pay out what your possessions are deemed to be worth at the time of the loss. While you may have paid $1,000 for your laptop a few years ago, it would be worth much less today.
Replacement Value - A replacement value policy will pay out the equivalent cost of your possessions. In other words they would pay for a new laptop that was similar to the one that was lost. These policies typically have a higher premium due to the higher payout.
What's covered: It will vary by policy but most renter policies protect more than your possessions. Usually they will pay for living expenses if you are displaced from your apartment due to covered events like a fire.
Liability coverage is also included, but coverage levels may be a bit low. Typical policies offer $100,000 but most experts recommend carrying $300,000. Liability will protect you if someone is injured in your home, for example tripping over a rug or falling down the stairs.
Policies often limit dollar amounts for certain items such as jewelry, furs, music and sports equipment. Consider a floater or rider to your policy to raise the coverage levels on these items if you feel it is necessary.
Lower your premiums - Here are a few quick tips to keep your premiums affordable:
Raise your deductible - Raising the deductible to the highest amount you can afford will drop your premium.
Forget the pet - Pets, especially certain types of dogs, can push up your premium. Before buying or adopting a dog check with your agent to see if the breed is an issue.
Bundling - According to Bowler, data shows that the average rental insurance customer has at least one additional insurance policy with the same insurer, often car insurance. Bundling can result in a significant discount so investigate the various options offered.
Shop around - This is the best way to save money on any type of insurance, including renters. Gather numerous quotes and be sure you are comparing apples to apples in regards to coverage levels and deductible. Remember, the cheapest policy is not always the best deal.
The original article can be found at Insurance.com:Survey: Best renters and homeowners insurance companies